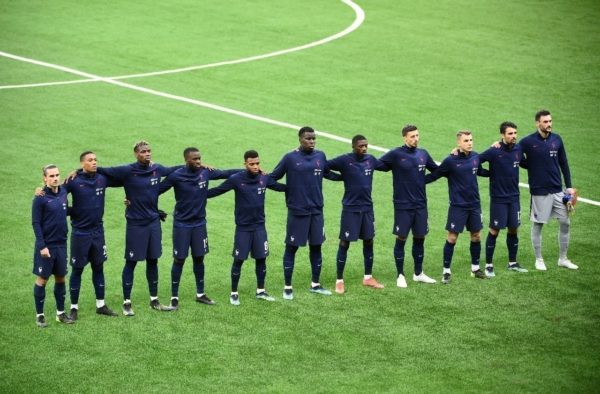 Their captain, Hugo Lloris, has confirmed that he will not wear an inclusive armband at the 2022 World Cup in Qatar. But the Blues do not intend to remain inactive and silent on the issue of human rights. With five days to go before the tournament opens, they have published a joint letter sent to the media and relayed on social networks. Signed "Generation 2018", it announces the creation of an endowment fund, a priori intended for the victims of accidents on the World Cup construction sites. But neither the document nor the captain of Les Bleus specify the amount and practical details of this initiative. Here is the full text:
"Playing in the World Cup is the goal of a lifetime.
For each of us, wearing the Equipe de France jersey is a chance, an honour and a childhood dream.
We are determined to defend our title of World Champions and represent our country with dignity.
It is because we represent France and wear its colours that we are all deeply attached to the motto of our country "Liberté-Egalité-Fraternité".
In the troubled context of this World Cup, we want, through this collective letter, to recall our attachment to the respect of human rights and our refusal of any form of discrimination.
For several weeks now, we have been listening to the warnings of NGOs and associations and we are sensitive to them. Our passion should not be the cause of the misfortune of some.
After collective reflection, we have therefore decided to support NGOs working for the protection of human rights, through the Generation 2018* endowment fund, in which all the players in the 2022 squad and members of the staff are involved.
We are going to Qatar to play football and to give pleasure to our public in France and to all those who love the game.
We are also aware that football has a responsibility to ensure that human rights and our environment are respected, and that each of us must do our part."
The players of the French 2022 Team and Generation 2018