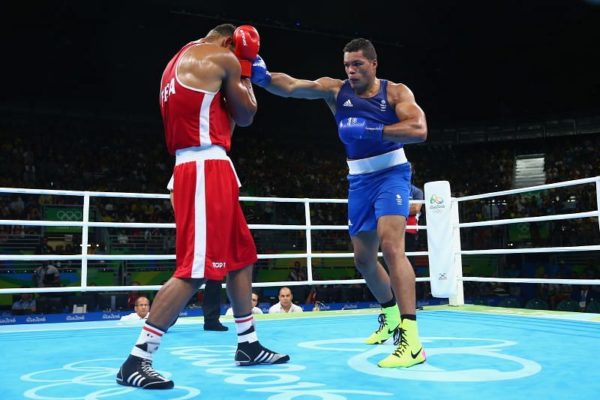 Richard McLaren has struck again. The Canadian lawyer, who has gone down in history for his report on Russian doping at the 2014 Sochi Winter Games, had been commissioned by the International Boxing Federation (AIBA) to stick his nose into alleged corruption at the Rio 2016 Games. On Thursday, September 30th, he unveiled the first results of his investigation. They are explosive.
According to his 152-page report, presented at a press conference in Lausanne, no less than 11 fights are highly suspect and may have been rigged. Among them, the heavyweight final between Russia's Evgeny Tischenko and Kazakhstan's Vassily Levit, and a quarter-final at cockweight between Ireland's Michael Conlan and Russia's Vladimir Nikitin. The Canadian suggested on Thursday (September 30th): "We will never know the true extent of the number of manipulated fights in Rio".
According to McLaren, the rigging at the Olympics was greatly facilitated, if not orchestrated, by two of AIBA's major players at the time, Taiwan's CK Wu, who was then the body's president, and Frenchman Karim Bouzidi, the former executive director. "The Rio qualifiers were the training ground for corruption and match-fixing," said the Canadian. "The methodology was refined for use at the Games. The executive director seized the power reserved for commissions. He oversaw the appointment of referees and judges, who knew what was going on but complied with the rigging system. Others were incompetent, but wanted to continue as referees or judges and were prepared to comply or turn a blind eye to what was going on."
According to Richard McLaren, corruption might have had two purposes. The first was financial, with AIBA receiving money in exchange for rigged results. The second was more political: match-fixing could be used to thank a national federation or an Olympic committee for services rendered, especially for hosting a major competition and supporting the team in place.
Richard McLaren sums it up: "Boxing has a problem, but it's not about its rules and processes. It's a people problem. For too long people have worked outside the rules."
After the numerous controversies at the Rio 2016 Games, AIBA had suspended all the judges who had officiated in Brazil. Karim Bouzidi was reassigned during the tournament. He then left the body. As for CK Wu, he was forced to resign in 2017. The report points out that the Taiwanese leader "avoided discussing what he apparently knew was inappropriate conduct" in his dealings with the IOC. He has been an influential member of the Olympic body for a long time but he is no longer part of it.
AIBA did not wait to comment on the first revelations of the McLaren report. It did so in a press release, published on Thursday, September 30th, in which its president Umar Kremlev explained: "We will endeavour to incorporate all useful recommendations that are made. We will also seek legal advice on possible actions against those found guilty of involvement in any manipulation. There should be no place in the AIBA family for anyone who arranged a fight."