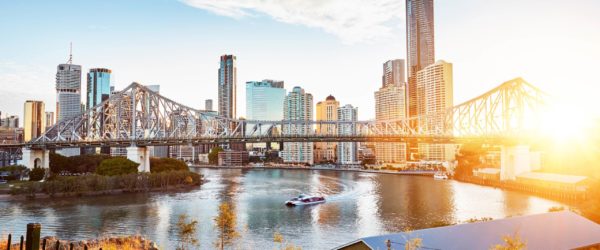 It is done. As announced the day before, the Australian city of Brisbane and the state of Queensland have taken a head start, and probably even more, in the race for the Summer Games in 2032. The IOC Executive Board, met Wednesday, February 24th, by videoconference, voted unanimously in favour of a recommendation from the commission of future hosts of the Summer Games to start a "targeted dialogue" with the carriers of the Australian project. Officially, nothing has been decided. Australia did not pocket the Games in 2032. And the other applicants (India, Indonesia, Germany, Qatar, Hungary…) are not excluded from the race. Not yet. But in fact, it would take a dramatic turnaround to block the way for the Australians in Queensland.
The IOC explains in a statement: this next phase of the new process for appointing hosts for the Games, the "targeted dialogue", should normally lead the Executive Board to recommend a candidacy to the session of the body for final validation. At this point, it concerns Australia and only Australia. The other applicants did not fail. They too are continuing discussions with the IOC, but they relate to the following Games, starting in 2036, or the 2032 edition in the unlikely event that Queensland cannot go to the end. The message is clear: Brisbane will win the day, barring a political reversal in the country or an earthquake on the Olympic planet. The others will observe from the sidelines, already planning, or not, on the Games in 2036.
"The (Australian) project meets all the criteria to take the next step", said Kristin Kloster Aasen of Norway, chair of the future host of the Summer Games commission. All. And even better than that. Without fear of doing too much, the IOC has listed in detail the reasons for its choice for the Brisbane 2032 dossier. There are 11, no less. Let us quote, in bulk, a very advanced concept of the Games, with 80/90% of existing or temporary venues; a high level of experience in hosting major international sporting events; favourable weather conditions for athletes in July and August; alignment of the project with the long-term strategy for the South East Queensland region; Australian sporting successes; existing and planned transport infrastructure; the number of hotel rooms; strong support from all three levels of government, but also from the public and the private sector.
With such a game in their hands, Australians can continue the dialogue without fear of a misstep. After Paris 2024 and Los Angeles 2028, Brisbane 2032 promises to be a risk-free choice. In these uncertain times, the argument matters. But the Olympic movement will once again remain on familiar ground.