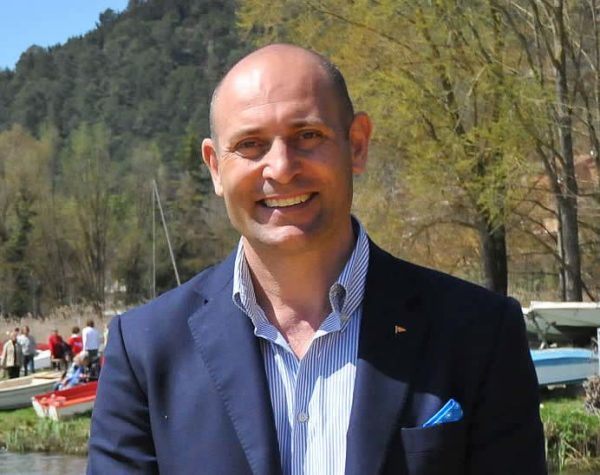 There has been a change of leadership at the International Committee of the Mediterranean Games (ICMG). The Italian Davide Tizzano (photo above), 53 years old, the only candidate in the running, was elected president on Thursday, October 14th, during a general assembly organised in virtual mode. He succeeds the Algerian Amar Addadi, who had been in the role for 18 years. Once elected, Davide Tizzano, a former Olympic gold medal rower in 1988 and 1996, proposed that Amar Addadi be given an honorary position as ICMG president. During the same General Assembly, the Tunisian Mehrez Boussayene and the French Bernard Amsalem (former member of the World Athletics Board) were unanimously elected respectively first and second vice-president. The Greek Iakovos Filippousis was re-elected Secretary General. Finally, the position of treasurer was entrusted to the Cypriot Yiotis Ioannides. In addition, the Greek city of Heraklion was designated to host the Mediterranean Beach Games in 2023. It was the only city in the running. The next Mediterranean Games are scheduled to take place from June 25th to July 5th, 2022, in Oran, Algeria.
"I would like to thank all the members of the Mediterranean family for their confidence," he said.
"The objective is to make the Mediterranean Games bigger and stronger.
I would also like to thank Amar Addadi for his great contribution to the ICMG and, on this occasion, I want to appoint him as Honorary President of the International Committee of the Mediterranean Games."