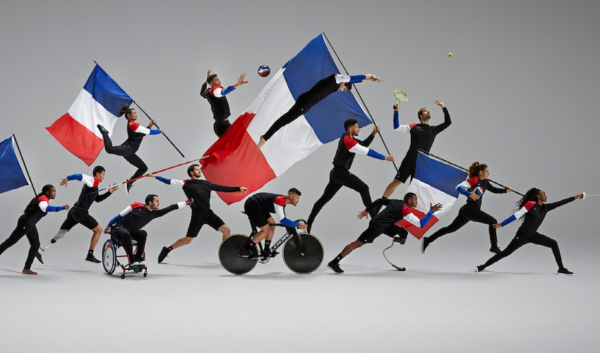 The timing is right. Not too early, not too late. With just over 250 days to go until the opening of the Paris 2024 Olympic Games (D – 269), or less than nine months to go, a study looks at the impact of the event on French sport. Its organization, its governance, but also its practice and its elite.
Its name sums up the subject: "How to keep the flame burning?" The survey was carried out between March and June 2023 by Olbia Conseil among a hundred or so players in the sector, a third of them from the business world and another third representing the sporting movement. It has just been published.
The aim was to gather their testimonies in order to offer, less than a year away from the Paris 2024 Games, an initial analysis of the transformations already brought about by the Olympic and Paralympic event, as well as to sketch out a projection of expectations and prospects for the post-Games period.
Another highlight was the success of the call for volunteers launched by the Paris 2024 OCOG. With over 300,000 applicants, it set a new record for the event, beating the figures for London 2012 (over 240,000) and Tokyo 2020 (204,680) by several lengths. As the study points out, France currently has an "extraordinary pool" of 300,000 volunteers. But we need to capitalize on this commitment, by "rethinking the incentive to become a volunteer."
Finally, the practice of sport already seems to be benefiting from the Paris 2024 effect. No less than 60% of French people now admit to regularly practicing a sporting activity, an increase of 6%. The curve is also climbing among people with disabilities: almost half (47%) say they regularly take part in sport, a figure that has risen by 4%.
The question is: will France be ready to take full advantage of the impact of the Games on the sporting world, particularly in the disciplines most exposed during the event, where French athletes will have swept the board? Nothing is less certain. The study carried out by Olbia Conseil highlights one figure: nearly a third of French people (3 out of 10) have been refused membership of a club or association, for themselves or their children, in the last five years. Several sports federations are already anticipating that their clubs will not have the capacity to welcome new members at the start of the 2024 school year, at the height of the Olympic and Paralympic Games effect.
So, will the flame be able to stay lit? Experts wonder. "The upheaval for sport has not (yet?) taken place", the study concludes. Expectations were very high. Many were not met. But, confident in the future, the survey ends on an optimistic note. "Initiatives and projects are continuing, governance problems in sports institutions are tending to be resolved, legacy continues to be a priority", it suggests. That's something.