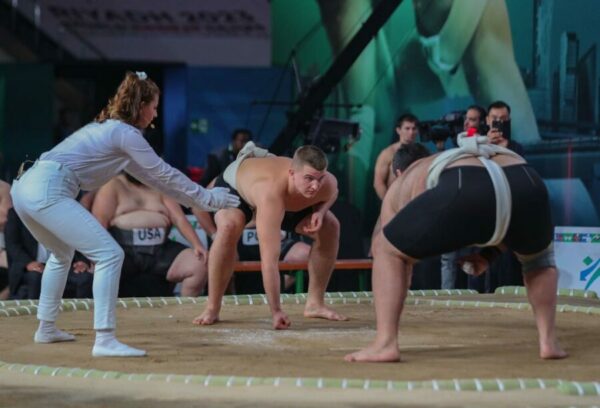 Two promising first editions, in Beijing in 2010 and St Petersburg three years later. Then nothing for a decade. Initiated and overseen by SportAccord, the World Combat Games seemed to have been buried forever. But they are coming back to life this October in Riyadh, Saudi Arabia (20 to 30 October).
Unsurprisingly, the Saudis have thought big. Eleven days of competition, preceded by a sumptuous opening ceremony. Sixteen sports, including five Olympic sports (boxing, fencing, judo, wrestling and taekwondo). Disabled events included for the first time. A unique venue, the King Saud University Arena and Sports Hall (6,500 seats), divided into four competition areas for the occasion.
A fresh start? At what pace? With what prospects? Italy's Ivo Ferriani, President of SportAccord and a member of the IOC Executive Board, answered FrancsJeux's questions.
FrancsJeux: After two successive editions and then a ten-year break, is this a new beginning for the World Combat Games?
Ivo Ferriani: After the pandemic, people want events. We need to provide them with that. But we also have to think about the formats of these events. The public want things that entertain. I like to use the expression 'festivalisation' of sporting events. Fun, entertainment, music… We have to bring all that to the spectators. The World Combat Games are part of this approach.
Will they become a regular fixture on the international calendar?
The right formula would be to organise them every two years. That's what I'm proposing. We need to get back into a rhythm, particularly to attract partners. Sponsors come when there's a market. The market exists. But we need to analyse and re-evaluate the event to make it more attractive for the athletes, so that the best take part, and for the public. Competitions should award ranking or qualification points, for the world championships for example.
How can we convince the international federations to include the event in the Olympic qualification process?
We need to sit down and talk. But the discussion doesn't just concern the international federations, it also involves the next level up, the IOC. To attract the best athletes, we need to add value to the event. Athletes need to think that by coming, they can earn points towards their ranking.
Have you already received any bids for the 2025 event?
We have received several expressions of interest, both for 2025 and for 2027. Stephan Fox (SportAccord's vice-president in charge of the World Combat Games) is in talks with potential hosts. But I don't want to name them until things are more concrete.
In Riyadh, the competitions are held at a single venue. Is this the right formula?
Yes, sustainability. The expression is often used in a very broad sense. For these World Combat Games, it takes on a very concrete meaning. A single venue, with four competition areas. People can watch one event, then move on to another two hours later, and then switch to a third. The look of the Games remains the same. Optimisation is complete, including for the organising committee, with the whole team in one place: a single competition manager, a single media manager… Sustainability in the most practical sense of the word.
So every two years, always at the same time?
Every two years is just a proposal. But if the market considers that these World Combat Games can be held every year, they will be held every year. In years when there are no World Games, we could also consider organising them at continental level. As far as the time of year is concerned, we have to adapt to calendars, try to find a block of 10 days or two weeks where everyone can meet. But I'd go further: the World Combat Games could also become a meeting place for the presidents of international federations and sports directors every two years. A meeting place for a combat sports community where everyone moves forward in the same direction.
What do you think of the sports programme?
At the risk of being provocative, I'd like it to be broader than just traditional combat sports. Why not add breaking? It would bring in a different audience. In spirit, breaking is quite similar to combat sports. Adding it would be a way of 'festivalising' the event.