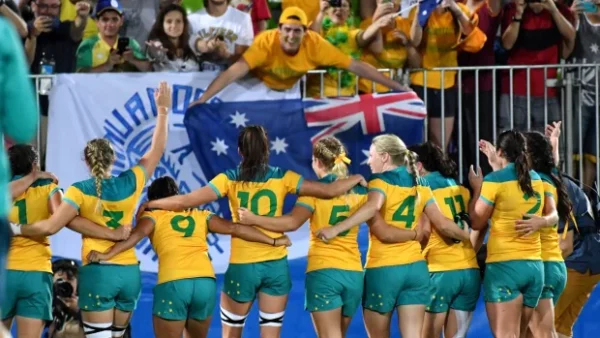 A national survey carried out in one of the major countries of the Olympic movement makes it abundantly clear: the life of a top-level athlete is far from a gilded existence. In fact, it is often just the opposite.
Unveiled on Wednesday August 30, the study was carried out in Australia. But it's not far-fetched to think that its conclusions would be fairly similar elsewhere on the planet.
At the helm is the Australian Sports Foundation (ASF). The not-for-profit organization surveyed 2,304 Australian athletes from some sixty sports online, 604 of whom said they took part in international competitions.
According to the results, almost half of these elite athletes – aged over 18 – earn less than AUD 23,000 a year. Converted, this represents around 13,700 euros at today's exchange rates, or just over 1,000 euros a month.
The same survey reveals that over 40% of the athletes questioned admit that their financial situation has worsened over the past twelve months. The main reason for this is the rising cost of accommodation and travel to competitions.
ASF CEO Patrick Walker comments: "The public would be very surprised to discover that most of our athletes at the high-profile Olympic, Paralympic and Commonwealth Games every two or four years are in a very, very difficult situation. They earn less than the poverty line, certainly less than the minimum wage, they depend on their parents and often hold part-time jobs."
So much for numbers. Shocking. But the outlook is even more worrying. Two out of three elite Australian athletes aged 18 to 34 say they have considered giving up their sport. One in two athletes preparing for the 2026 Commonwealth Games, initially awarded to the Australian state of Victoria, has seriously considered giving up and moving on. In the longer term, almost half (43%) said they were no longer sure they could continue their sporting careers in such a financial situation until the Brisbane Games in 2032.
Finally, another lesson from the survey is that the mental health of Australian athletes is in serious jeopardy. More than 40% of those surveyed admitted to having experienced low morale and depression over the past twelve months.
Former swimmer Bronte Campbell, double Olympic 4×100 m champion (Rio 2016 and Tokyo 2020), now retired from sport, explains: "When you win an Olympic gold medal, you get a medal bonus, which doesn't reach, as someone once asked me, a million dollars. It's a lot less than that. But trying to support yourself between Olympics and between periods of great performance is another matter. There have been years in my career when, if I hadn't had success the year before, I don't know how I would have made ends meet."
The ASF concludes that Australia risks losing entire sections of its sporting elite, in Olympic disciplines, by the time of the Brisbane 2032 Games. Unless, insists the organization, a new model for financing top-level sport is found without delay.
And what would that be? According to the Australian Olympic Committee (AOC), the solution cannot come from the public authorities alone. Its CEO, Matt Carroll, explained last spring that there was currently a shortfall of AUD$2 billion (€1.2 billion) in funding for sport in the run-up to the Brisbane 2032 Games.
Last month, the Federal Minister for Sport, Anika Wells, announced the creation of a $20 million fund to help athletes prepare for and compete in the qualifying events for the Paris 2024 Games. The gesture is not insignificant. But it's already deemed woefully inadequate to address the underlying problem: the financial precariousness of some of the elite.
For the ASF, the solution could come from an avenue that is still too little explored by sporting bodies: sponsorship. According to Patrick Walker, the arts world is able to fill its coffers with a jackpot of around 350 million dollars a year by soliciting patrons. Sport is a long way off. "Our income from sponsorship has increased," he admits. But it was only $80 million last year. In our country, sport should be on the same level as the arts for patronage, because both fields are equally important to communities and the nation's well-being."