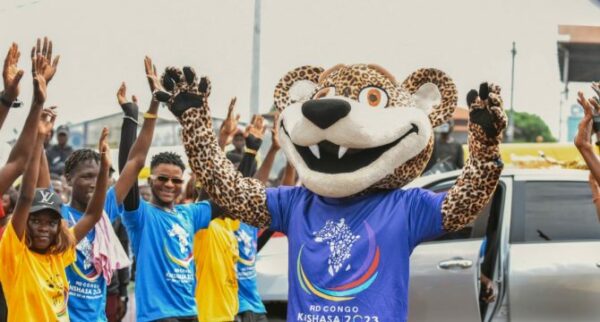 Finally. Two years after their original date, the Games of La Francophonie 2023 kick off this Friday, July 28 in Kinshasa. The sporting and cultural event for the French-speaking world will kick off at the end of the day at the Stade des Martyrs in the DRC capital, with an opening ceremony at which 80,000 spectators are expected.
Nothing has been easy for the Congolese organizers since 2019, when they agreed to take over a competition originally awarded to Moncton and Dieppe, in the Canadian province of New Brunswick. Health crises, construction delays, partial or complete withdrawals by certain delegations… The list goes on. But the DRC held out.
A few hours before the most important international event ever held in the country, the director of the organizing committee, Isidore Kwandja, answered FrancsJeux's questions.
FrancsJeux: Are you ready?
Isidore Kwandja: Yes, everything's ready. The last week was devoted to the final adjustments, essentially the exterior finishing touches. We visited the delegation rooms with the Francophonie ambassadors. Inside, everything was finished.
Right up to the last minute, however, doubts were expressed about a number of sites, including the table tennis gymnasium…
That's true. We were behind schedule. But a plan B was always in the pipeline. Table tennis could be held in one of the gymnasiums at the Tata Raphaël stadium. We built two for basketball and renovated a third. But the delay was finally made up.
What is the attendance situation?
It's slightly below initial estimates, as some delegations, such as Quebec, have reduced the size of their delegations or even decided not to come. But with the last-minute confirmation from Guinea, we're over 2,300 athletes and artists. That's not bad.
Quebec has withdrawn, and France and Wallonia-Brussels have reduced their participation. How do you explain these decisions?
I don't understand them. And I'm disappointed. I didn't understand Quebec. In January, a delegation from Quebec and Canada came to Kinshasa. They returned in May, accompanied by envoys from New Brunswick. The Quebecers were the only ones to meet twice with the President's special advisor on security. We exchanged views on every subject. We were transparent. We even suggested they call in a security expert. All guarantees were provided. We made it clear that we were willing to share everything with them. Following this, Canada confirmed a participation of 77 people. New Brunswick announced it would send 27. But Quebec backed out. I don't understand, especially from a province that fights so hard for the French language.
Quebec justified its decision by citing risks to the safety of its athletes…
Security problems are not new to the DRC, but they are not such as to prevent other countries from coming to the Jeux de la Francophonie. The government has made considerable efforts to ensure security. The Republican Guard has been made available. With these Games, we're offering young Francophones the chance to take part in a major competition, sometimes their first at international level. But if a country doesn't want to seize this opportunity, we can't force it.
Several countries, including France, had promised to help you prepare and organize the Games. Have these promises been fulfilled?
We were greatly assisted by the Organisation internationale de la Francophonie (OIF). Their help has been invaluable. France came to train police officers and doctors with the help of the OIF. But we paid for it, it wasn't free. Medical aid was also planned. I'm still waiting for it. These Games of La Francophonie are all about solidarity, but I haven't often seen that kind of solidarity. We managed with our own means. We have committed enormous resources. The athletics track, for example. At the request of France and Wallonia-Brussels, we had a new surface flown in. It cost us 2.3 million dollars. Only to learn that France and Wallonia-Brussels would not be sending any athletes…
What are your expectations for the 2023 Games of La Francophonie?
The DRC is the largest French-speaking country in the world. These Games can fulfill the President's desire to unite French-speaking countries and put us back on the international stage. In 2012, we organized the Francophonie Summit. Now, the Games. With this second event, we are marking our presence. We'll inherit the facilities and infrastructure. We will also gain in experience. But now we're waiting for feedback from other nations. Recognition. These Games are not those of the DRC. They are first and foremost those of the entire French-speaking world.