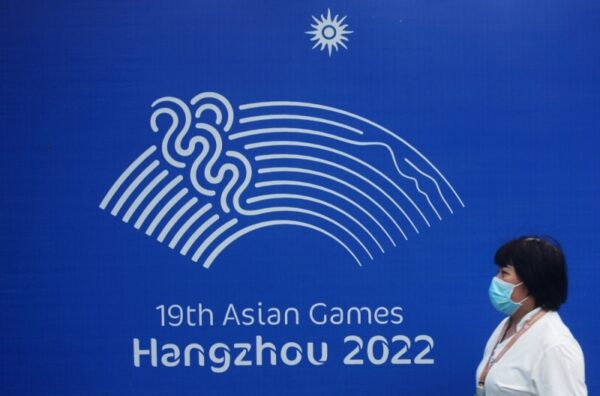 A door is open. Only half-open, but it's an important one. Meeting over the weekend in Bangkok, the General Assembly of the Olympic Council of Asia (OCA) gave the go-ahead for Russian and Belarusian athletes to take part in the next Asian Games. They are due to be held from September 23 to October 8, 2023 in Hangzhou, China.
With this decision, the two countries in conflict with Ukraine are offered their first opportunity to take part in an international multi-sport event.
The OCA had already announced this at the end of last year, on the occasion of the Olympic Summit in Lausanne, suggesting that the IOC act as a pilot for the reintegration of Russian and Belarusian athletes.
The intention is now a reality. But OCA CEO Husain al-Musallam made it clear in Bangkok: their participation in the next Asian Games is subject to certain conditions. Unsurprisingly, they comply strictly with the recommendations of the IOC Executive Board.
"We are proposing to allow individual Russian and Belarusian athletes – and I do mean individual athletes – to compete under a neutral banner, explained the Kuwaiti leader, who is also President of World Aquatics. We have set a quota of 500 athletes in twelve individual sports for both countries."
Husain al-Musallam also explained that the invited athletes would not be eligible to win medals. They would remain the privilege of the representatives of the Asian countries. Finally, he announced that no Russian or Belarusian politicians would be invited to the Asian Games in Hangzhou, where the symbols of both countries will be banned.
Neutrality, then. Logical. A contingent of 500 competitors. Also logical. And only individual competitors, authorized to take part but not allowed on the podium.
So far, so simple. More complicated, however, is the fact that it will be up to the international federations of the twelve sports concerned to decide which athletes will be allowed to try their luck. In athletics, for example, it's hard to imagine World Athletics going back on its decision to lift its suspension of Russian and Belarusian athletes.
Finally, according to Husain al-Musallam, the final decision will be taken jointly by the OCA, the IOC, the Chinese organizing committee and the Asian and international federations.
Good news for Moscow? In theory, certainly. With the Paris 2024 Games less than a year away, the 2023 Asian Games could offer Russian and Belarussian athletes a chance to win Olympic quotas, if not add to their palmares.
But the Russian authorities are cautious. The National Olympic Committee (ROC), in particular, makes no secret of its skepticism. Its president, former fencer Stanislav Pozdnyakov, wrote in no uncertain terms on his Telegram account: he doesn't believe it. At least, not yet.
"The statement by the OCA representative that Russian and Belarusian athletes can be admitted to the Asian Games is reminiscent of the IOC's recommendations last March, following which many practical decisions have not been taken even a few months later, wrote Stanislav Pozdnyakov just hours after the OCA's decision was announced. The Russian Olympic Committee has yet to receive an invitation to participate in the Asian Games, and without that, it makes no sense to consider and discuss hypothetical options. With little time left before the start of these competitions, questions arise as to how well our athletes are prepared to achieve the expected results. Not to mention all the organizational, financial, logistical and other conditions for such a trip."
Stanislav Pozdnyakov insists: "Over the past few months, we've heard a lot of speculation about the possibility of Russians and Belarusians taking part in various international tournaments. In most cases, words remained words. Given the lack of concrete details, we consider today's statement to be along the same lines."