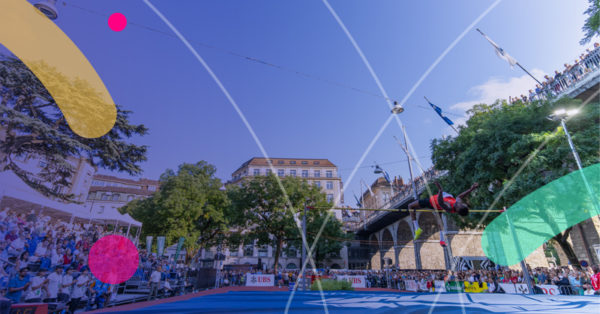 Back to normal for the annual SmartCites & Sport Summit, the initiative launched in 2014 by the World Union of Olympic Cities. Back to normal and in Lausanne. At home, that is. It will be held from 24 to 26 October at the Royal Savoy Hotel.
With less than two weeks to go, FrancsJeux interviewed Mélanie Duparc, the Secretary General of the World Union of Olympic Cities, who is in charge of the event.
FrancsJeux: This year's SmartCities & Sport Summit is dedicated to the theme: "Transforming cities into sports grounds". This theme is not new, but is it increasingly topical?
Mélanie Duparc: Certainly. Since the pandemic, and especially during it, many cities have sought to reduce distances to bring sport a little closer to the inhabitants. Bringing sport closer to the people. A lot of work has been done in this direction. It has emerged that urban space is still often under-used, or even unexploited, for certain sporting activities. Many cities are thinking about how to encourage practice, all practices, as close as possible to the communities, not only for regular sportsmen and women, but also for all publics.
For a long time, promoting sports has consisted of building facilities: stadiums, gymnasiums, swimming pools… Is this still the case today?
The thinking has become more innovative and creative, and is no longer limited to traditional infrastructures. It is now a question of developing sports in public spaces such as the roofs of buildings, parks, green spaces, etc. Sport is becoming a tool for public policies, with objectives of health, economic development, inclusion and tourism.
Is this new situation less costly?
Of course it is. But above all, it is based on a different economic model. A stadium costs more, but it can also generate revenue. Public space is free. And the development of sports in urban areas, closer to the people, is often accompanied by sports, social and educational programmes. All this requires some investment.
Can athletes play a more direct role in this new urban sports policy?
Yes, they can. Many champions or former champions set up projects for the public. They are involved in the development of sport. They can more directly become "role models", with a real impact on society. But they are not the only ones. With this new situation, there are more players: athletes, but also associations and private sector companies. More and more brands are realising the value of being associated with sport in one way or another.
Is this new trend universal?
Practices and strategies differ from one continent to another, and of course from one city to another. The variations are significant, the innovations often very different. But the phenomenon is very widespread. In Asia, for example, the use of public space for sports has been embedded in the culture for a long time, often longer than in European countries.
Do major international sporting events still play the same role in the development of sport?
Yes, the trend is stronger in Olympic cities in particular. Cities preparing for the Games, such as Paris or Los Angeles, have more resources to devote to sport. Since the IOC's Agenda 2020, the notion of Olympic legacy has been integrated much earlier. Legacy is thought out and put in place well in advance of the event, often as soon as the Games are awarded.
So the Olympic cities, past or future, are setting an example?
They play a catalytic role. Last spring, we brought the Olympic cities together in Athens. On that occasion, a commitment was signed by all those present to remain active after the Games, on the issues of developing sport. With this document, the Olympic cities committed themselves to a duty to set an example.