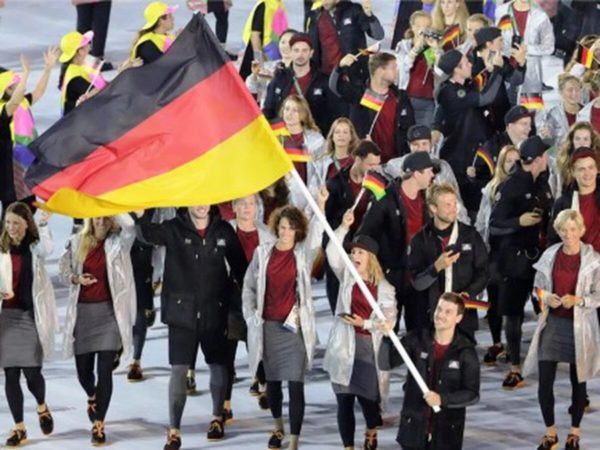 Is this a back-to-school effect? In the space of a few days, two new countries have chosen to come out of the woodwork to announce, in their own way, an Olympic bid project. Two countries that have nothing in common, except the common desire to be able to grab the five rings of the Games with their hands one day soon.
Egypt spoke first. On a visit to Cairo, as part of a tour of Palestine, Israel and Jordan, Thomas Bach was told by the Head of State, Abdel Fattah al-Sissi, that Egypt was going to offer to host the Summer Games in 2036. The IOC President was prepared for this, as the media had preceded the official announcement. True to form, he did not discourage anyone. "Egypt has a solid sports infrastructure and if it can host the Games, it will be historic for it," he assured a press conference. It's hard to say anything less.
Credible? On paper, the Egyptian bid is not the favourite. It plans for the Games to be built around the new administrative capital, a pharaonic project located some fifty kilometres from Cairo. In other words, the page is still blank. Not ideal in an Olympic world where recycling existing sites has become a golden rule. But nothing is ever set in stone when it comes to an Olympic bid.
Another case: Germany. A regular. But, less flatteringly, it is also a regular for bids that have gone home before the finish line. Hamburg 2024 and Munich 2022, two bidders who were stopped for failing to convince public opinion to support their cause.
This time, Germany is seeing double, and even triple. The president of the National Olympic Committee (DOSB), Thomas Weikert, explained to Sportchau at the beginning of the week that several options were on the table. The most immediate one concerns the Winter Games in 2034. Another is for the Summer Games in 2036. "But 2040 would also be a possibility, of course," said the German leader, former president of the International Table Tennis Federation (ITTF).
The message is clear: Germany wants the Olympic and Paralympic Games, fifty years after Munich 1972. Winter or summer, it doesn't matter. Tomorrow or the day after tomorrow, we'll see. "But as soon as possible," insists Thomas Weikert.
With such a strategy, Germany is not stopping at anything. But it is also making things difficult for itself. It has to decide between winter and summer, decide on an edition, and above all find the right city. Thomas Weikert agrees: "The dialogue process will take one and a half to two years, at least until after the Paris 2024 Games. We will then summarise and see whether we apply and, if so, with whom. We will not commit ourselves in advance. The new IOC guidelines give us more flexibility."
Problem in sight: opinion. Thomas Weikert does not yet want to name a city or an edition, but he assures us that the population will be consulted. "We want to ask everyone, especially the most critical," he told Sportchau. "The people must be taken into account and heard."
The intention is laudable, but experience and past examples have shown that it is also often suicidal. Germany has never lacked arguments, notably with Hamburg 2024, but its latest Olympic dreams have all been swallowed up in referendums where opponents were the most numerous voters, if not the majority.
The only certainty is that Thomas Bach will no longer be IOC President by the time Germany has completed its consultation/discussion/decision process. He will have handed in his keys and his badge in 2025, after twelve years of reign. But his retirement will not necessarily be a handicap for his own country. As president, he would have been forced to remain neutral. As an ex-president, he will be able to make an impact behind the scenes, or even in the front line.