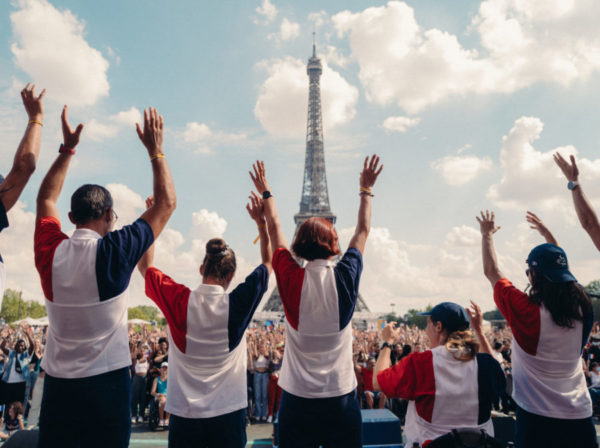 A new date has been set by the Paris 2024 OCOG. It remains symbolic. On Sunday 28 August, the organisers put a date on the countdown to the Paralympic Games (28 August to 6 September) that is exactly two years away.
The calculation is easy: only seventeen days will separate the end of the Olympic Games, on Sunday 11 August, and the start of the Paralympic Games, the first ever to be organised in France. Seventeen days to go from one event to the next. Seventeen days to extinguish one flame and light a second.
The "transition" is never easy. The OCOG is already preparing for it. With two years to go, Lambis Konstantinidis, Director of Planning, Coordination and Relations with the IOC and IPC at the Organising Committee, explained this to FrancsJeux.
The venues
"The transition between the Olympic and Paralympic Games will not be the same for all venues. It may be longer for venues whose sports end before the end of the Olympic Games. But it will be very short for the Athletes' Village, which will close its doors for the first time on 13 August, only to reopen three or four days later when the first Paralympic delegations arrive. But everything is anticipated. We have already identified, site by site, everything that will need to be changed during the transition period. In some cases, the organisation of the competition ground will remain the same. But at the Grand Palais, for example, the configuration of the Paralympic fencing events is different from that of the Olympic competitions. The change is even more significant on the Champ-de-Mars, at the foot of the Eiffel Tower, as it will host the Olympic beach volleyball and then the Paralympic cecifoot. For the spectators, we will not need to change the stands, as we are expecting many people with disabilities for the Olympic Games. So everything will be arranged to facilitate their accessibility.
The athletes' village
"We have anticipated from 2018, with SOLIDEO (Société de livraison des ouvrages olympiques), all the spaces that will have to be accessible: the bathrooms, the lifts, the width of the doors… The athletes' village will not have to be modified during the transition period: it will have been designed from the outset for Paralympic athletes."
Staff 
"The transition period is a phase of the project where the people involved in the organisation of the Games will have to keep the momentum. They will have to keep it up for two months. We don't want the Paralympic Games to inherit a tired team. The OCOG staff already know that they will have to keep working during the transition. For the volunteers, we expect that about one third of them will already have been involved in the Paralympic Games. The remaining two-thirds will be new volunteers. They will be trained during the transition phase.
Transport
"The transport plan for the Paralympic Games has been designed on the same principle as for the Olympic Games. But the bus fleet for the athletes, for example, will be even more accessible. For spectators, we have several options, including public transport if it is accessible. But we have a dedicated offer for people with disabilities who need to be dropped off closer to the venues. They will be able to be brought by car closer than for the Olympic Games."
The public
"We have developed a multi-dimensional strategy to educate them about Paralympic sports and create a fan base. For this, we are obviously not waiting for the transition phase. We are already working with France Télévisions, but also with our partners. We will take advantage of the events organised in France between now and the Games, including the 2023 Para Athletics World Championships at the Charléty Stadium, to promote the Paralympic Games and their athletes. We also rely on the Paris 2024 Club. The idea is to mobilise the entire eco-system. Paralympic Day, on 8 October in Paris, will also provide an opportunity to educate the public, with demonstrations of Paralympic disciplines and meetings with the athletes."
The media
"As for the public, we will prepare them. Last March, we offered journalists a first session of workshops to better understand and get to know the Paralympic movement. The initiative will be repeated in October on the occasion of Paralympic Day. The media ask us to help them prepare for the Paralympic Games. We have this mission to demystify Paralympic events and disciplines. But the media also respond to the public's expectations and appetite. France Télévisions offered around 100 hours of coverage of the Tokyo 2020 Paralympic Games. For Paris 2024, the programming will exceed 300 hours."