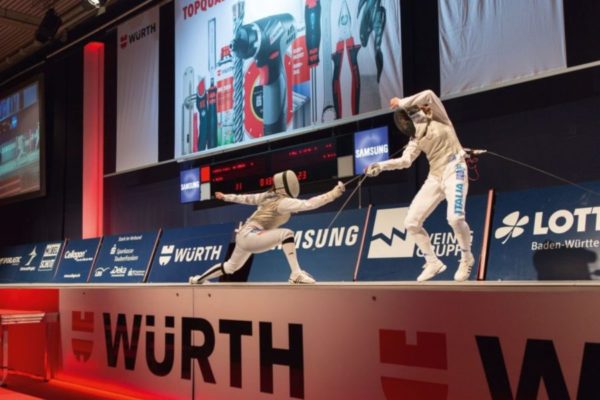 The health crisis, a disrupted calendar, the conflict in Ukraine… The sports movement has seen its share of upheavals in two years. The horizon now seems clearer, but what effects will these upheavals have on the international sport ecosystem?
Partner on Purpose, the latest entity of the British agency JTA, has surveyed the field. Its team interviewed more than 600 decision-makers and experts in sports marketing. The results of its survey show it by the numbers: sports partnership is in full evolution. It is becoming more engaged and more civic-minded.
Jon Tibbs, the president of JTA, answered the questions of FrancsJeux.
FrancsJeux : What is the main finding of the survey ?
John Tibbs : The results of the survey demonstrate how the Covid-19 pandemic and recent geopolitical events have made brands and rights-holders think about their priorities in the sponsorship industry. It is very clear that there is now an overwhelming belief within the sports sponsorship industry that partnerships are expected to be more engaging, more community-centric and more focused on positive change.
If you had to take one number from the results, what would it be ?
Of the survey respondents, 93% agreed that the pandemic has had a profound impact on the sponsorship ecosystem, with the vast majority also agreeing it has made partnerships between sponsors and sports organisations more challenging. Fortunately, challenges also bring new opportunities. Partner on Purpose will assist brands in sport to create and drive truly impactful partnerships and help find those new opportunities.
Is this new trend on sports sponsorship ecosystem an effect of the COVID, or would it have happened anyway ?
Brands and sponsors are recognising that the world is changing, but it is clear that the pandemic and recent geopolitical events have dramatically accelerated that change. There is now an overwhelming desire for people to be associated, directly or indirectly, with more community-orientated activities and brands that are more supportive of causes that they believe in.
Who can benefit the most from this new reality ?
Sponsors who still want visibility, data capture and sales from sports but also a more purpose-driven and empathetic approach. Therefore, those that can be flexible and generate purpose-driven sponsorship opportunities for brands that create meaningful and lasting connections to consumers and communities.
Who is likely to suffer from it ?
Brands that don't adapt and change following the progressive shift in societal values around the world. The industry needs to be responsive, flexible and adaptive. No more hard-nosed commercial partnerships. Consumers want, and increasingly expect, brands to engage in more purposeful and meaningful partnerships.
What sport organisations and events must do to adapt to this new trend ?
Use creativity to work with new and existing rights packages to create purpose-driven campaigns that champion positive causes and make a real difference. As per the survey respondents, 96% see partnerships between brands, athletes and sports organisations becoming more purposeful, innovative and fluid. Those that are flexible and react fast, to meet the demands of their consumers while also contributing to shaping a more harmonious society, will be rewarded.