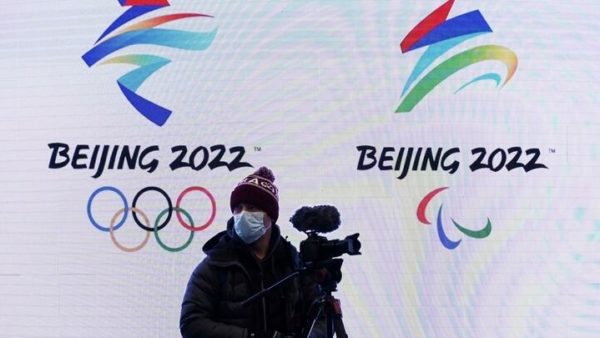 The Chinese have a sense of timing. Just one month before the opening of the Beijing 2022 Winter Games, the organisers of the Olympic and Paralympic Games announced on Tuesday 4 January that they had put into service the already famous "health bubble" around the official sites.
It promises to be the most hermetically sealed bubble in history, a step up from the Tokyo 2020 Games. It will envelop the Beijing, Zhangjiakou and Yanqing clusters until the end of the Paralympic Games, scheduled for 13 March.
Detailed in the two versions of the "playbooks" published by the organising committee, the conditions for travelling and staying within the bubble are now effective. It is not a coincidence that the opening of the Games coincides with the arrival of the first accredited foreigners. For the most part, they belong to the "support staff" recruited by the Chinese to assist the locals at the official venues.
The Chinese television channel CCTV reported that two Japanese arrived on Tuesday 4 February at Beijing International Airport, the only access point authorised by the Chinese to participate in the Winter Games. They had boarded in Tokyo from one of the 11 foreign airports recognised by China as a departure point for temporary flights for the Olympic family.
The two travellers were picked up separately by Organising Committee staff, covered from head to toe in protective suits. They were escorted to the Olympic Village. But CCTTV made it clear in its report that the two Japanese travellers reached the village "without waiting for the results of the anti-COVID-19 tests" carried out on their arrival in the Beijing airport terminal. Surprising.
Once in the bubble, the stay of the accredited participants (athletes, coaches, officials, media, volunteers, employees…) is expected to be devoid of the slightest improvisation. Everyone will be tested daily. They will only be allowed to travel within the sanitary bubble, without the slightest possibility of leaving it. They will have to take special cars in the Chinese-built high-speed trains from Beijing to the snow event areas.
According to Chinese media reports, some Organising Committee employees and local Games contractors, including the cooks in the Athletes' Village, will enter the bubble over the next few days but will not leave until the end of the Paralympic Games. They will have to undergo a quarantine period before returning home.
The Main Media Centre (MMC) and the International Broadcast Centre (IBC) were also officially opened on Tuesday 4 January. The first journalists and technicians are expected to arrive next week.
One question remains unanswered: the audience. The Chinese organisers have not yet changed their position: only local spectators will be allowed to attend the events. But the number of spectators expected at the competition sites has not yet been announced. And the sale of tickets has not begun.
With less than 30 days to go, the closed-door scenario is not officially on the table. Not yet. But the organisers have made it clear that spectators will not enter the bubble. Agence France Presse (AFP) reports that barriers "kept passers-by well away from the facilities planned for the Games, such as the 'Bird's Nest', where the opening ceremony will take place, on Tuesday 4 January."