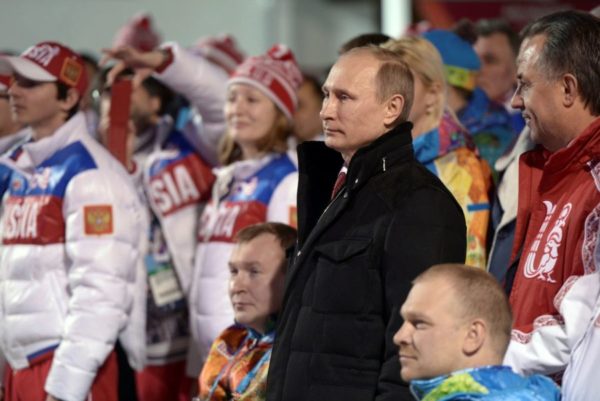 With less than five months to go before the start of the Games, Beijing 2022 is still shrouded in uncertainty. What kind of sanitary bubble will be established? Will quarantine measures be imposed? Will the event be held behind closed doors or with spectators? Those questions remain unanswered. But it is now certain that the event will be marked by the arrival of a distinguished guest, who has been banned from the Olympic movement.
Vladimir Putin, the Russian president, will be travelling to China for the Beijing Games. The announcement is credible, as it comes from a member of the government. Russian Foreign Minister Sergei Lavrov assured on Thursday, September 16th, that Vladimir Putin will be present next February in the Chinese capital. He is personally invited by Xi Jinping, the Chinese president.
"Vladimir Putin has gladly accepted Xi Jinping's invitation to attend the Winter Olympics in February 2022," said Sergei Lavrov during a meeting in Tajikistan with his Chinese counterpart, Wang Yi.
Nothing very unexpected in itself. Heads of state and government have often crowded into the official gallery for the opening ceremony of the Olympic Games, both winter and summer. But, this is an important clarification, Russia is suspended as a nation from the Olympic movement. Its two-year suspension, handed down by the Court of Arbitration for Sport (CAS) in December 2020, runs until December 2022.
According to the CAS decision, Russia cannot participate in the Olympic Games under its name and colours. Its flag is banned and its anthem cannot be played. Russian officials are also banned from attending the event. A ban that includes representatives of the political authorities.
But there is an exception, which allows the presence of a Russian official if he is personally invited by the host country's head of state. Vladimir Putin falls into this scope. He is officially invited by Xi Jinping. He can therefore go to the Beijing Winter Games and be accredited.
According to Sergei Lavrov, it is not excluded that Vladimir Putin and Xi Jinping take advantage of the Games to meet in person. According to TASS, the Russian Foreign Minister even declared that he hoped that the Russian and Chinese athletes would "demonstrate once again their great sporting and personal qualities".
Vladimir Putin's presence at the Beijing 2022 Games is already shaping up to be an event. Observers will certainly be watching for his attitude at the opening ceremony among the IOC members. Will he take the opportunity to meet Thomas Bach and discuss the future of Russian sport within the Olympic movement? It would be an ideal opportunity. At least for the Russian leader.