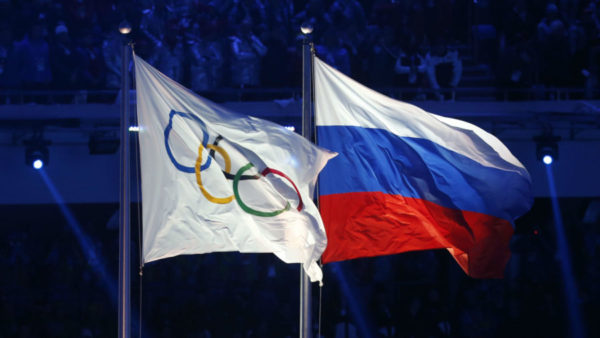 The IOC can rub its hands. Its readiness to distribute the next editions of the Olympic Games well in advance is not discouraging applicants. In fact, it seems to be having the opposite effect, encouraging candidates to speed up their projects, convinced that a wait-and-see attitude could cost them a lot.
With the official designation of Brisbane and Queensland to host the Games in 2032, made last month by the IOC Session in Tokyo, the next open slot regards the 2036 edition. Fifteen years from now. But bids are already coming in.
Indonesia has announced its desire to postpone its Olympic ambition by four years. This was expected. Russia also just came out of the woods. This was less expected.
Russian Foreign Minister Sergei Lavrov took advantage of a meeting with Tokyo Games medallists on Friday, August 13th, in the Rostov region to reveal his ambitions. Asked whether a bid for the 2036 Summer Olympics was on the agenda, he replied bluntly that it was "currently being considered."
"Bids are being studied and prepared," he told the TASS agency. "We have several cities that are interested. St. Petersburg, for sure, and I think Kazan as well."
More surprisingly, the Russian Foreign Minister made a call to other cities that could join the race. The Rostov region, especially. "Several cities have already submitted their applications, so don't wait too much," suggested Sergei Lavrov, addressing the region's elected officials.
Sergei Lavrov is not the first member of the Russian government to publicly express the country's Olympic ambition. Oleg Matsytsin, the Sports Minister, did so last month, when the Tokyo Games opened.
"It's still a bit too early to talk about it, but I think Russia will be able to host the 2036 Games," said the former table tennis player and FISU president. "It will not be a decision to be taken lightly, but we have all the resources necessary to organise an event of this magnitude. I hope that before that, Russia will have the opportunity to host other major events, both European and World. We have the potential. The sports movement wants it. Russia has always been and remains a reliable partner of the Olympic movement".
Suspended for two years from the Olympic movement for numerous anti-doping violations, Russia is currently forced to keep a low profile. Its leaders cannot apply for a mandate within an international body. The country cannot bid to host a World or Olympic event. Its athletes will have to compete under neutral status at the 2022 Winter Games in Beijing.
But Russia's suspension will end in December 2022. Soon enough to apply for the Summer Games in 2036.