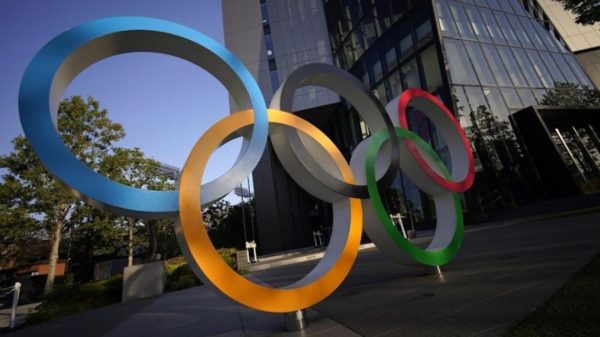 Three years before the Paris 2024 Games, French companies have already taken their place in the Olympic décor. No less than seven members of the EIG France Sport Expertise, which includes more than thirty companies from the sports economy, are directly involved in the organization of the Tokyo Games.
FrancsJeux interviewed them about their presence and their role in the Olympic event, but also on activity prospects at the Paris 2024 Games. The fifth part of the series is dedicated to the Hurricane group, specialized in urban sports, which organizes the FISE World Series and UCI's BMX freestyle World Cup.
FrancsJeux: How does your company's presence can be reflected at the Tokyo Games?
Olivier Pascal, Director of International Development: Our presence at the Tokyo Games goes back quite a long way, since we collaborated with the organizing committee and the IOC on a feasibility study for an urban sports festival on a cluster in Ariake, where freestyle BMX, skateboarding and BMX race are grouped. This festival was supposed to take place, but it was cancelled because of the sanitary crisis. We were called for a consultancy mission before the Games. We are also directly involved in the urban sports cluster, where the Hurricane group is a major player. Hurricane is also present at another competition site, the Aomi urban sports park (climbing, 3×3 basketball), where we are working with the organizing committee and FIBA on the entertainment between the 3×3 basketball games. We are bringing BMX freestyle athletes. In addition, we won a call for bids for a site's arrangement. Finally, we are in charge of Club France's logistics , including the arrangement, video and connectivity.
What do you expect from this participation in the prospect of the Paris 2024 Games?
Being a stakeholder at the Tokyo Games gives us the opportunity to gain experience at the Olympic level. This is a first for us. Until then, we had only been present at the 2018 Youth Games in Buenos Aires. We hope to gain credibility within the Olympic movement. For the future, we would like to extend the houses on event concept to other National Olympic Committees, notably for the 2022 Beijing Winter Games, where we will offer our services via our teams in China. For the Paris 2024 Games, we hope to be involved in the skateboard park, BMX freestyle and skateboard street competition areas. The OCOG has announced its intention to outsource several sectors of the organization on field. We will position ourselves for the operational part of the Concorde site, where urban sports will be gathered.