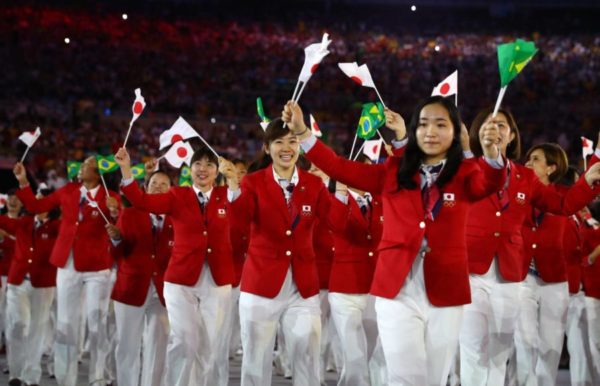 Three days before the opening ceremony, Australia is counting the hours until the IOC's decision, announced for Wednesday, July 21st at the end of the afternoon, to award Brisbane the organization of the Summer Games in 2032. Japan, on its side, is already leaning on the table of the foreseeable medals of its own edition of the Olympic event. And the exercise is not displeasing.
According to Gracenote, the American company specializing in sports data analysis, Japan can expect to experience historic Summer Games in terms of results between July 23rd and August 8th. Despite the sanitary crisis, which is supposed to make competitions less predictable, the host country should win 26 Olympic titles, that is to say 10 more than its personal record during Summer Games.
According to Gracenote, whose latest report was published at the end of last week, Japan could climb to the 4th place in the medals ranking, its best position in 53 years. Its record would far exceed the 16 gold medals won during the 1964 Tokyo Games. Even better: it would be higher than the number of titles won at the London 2012 and Rio 2016 Games combined.
In total, Japan would win 60 medals, significantly more than the 41 podium places obtained at the Rio 2016 Games.
In detail, Gracenote promises Japan a gold medal for Naomi Osaka in the women's tennis tournament, another for the baseball and softball teams, and two for swimmer Daiya Seto (200 and 400 m medley, plus silver in the 200 m butterfly), announced as the most medaled Japanese at the Tokyo Games.
The host country should also largely benefit from additional sports to improve its collective record, with lots of podiums in surfing, skateboarding, climbing and karate. On the other hand, its domination on freestyle wrestling should come to an end, with a forecast of zero gold medals, a cruel first since the Sydney Games in 2000.
For the rest, the top three estimated by Gracenote is classic. The United States in the lead, with a record of "only" 96 medals, compared to 121 at the Rio Games in 2016. The athletes of the Olympic Committee of Russia – the name of the Russian delegation to the Tokyo Games – in second place with 68 places on the podium. Then China in third place, with 66 medals. But Gracenote warns: predicting the result of China is almost like trying to guess the future in the coffee grounds, as about 80% of Chinese athletes placed in the virtual top 8 have not participated in any international competition since the beginning of the pandemic.
The analysts of the American company suggest it: the prognosis game looks more random than ever for this Olympic event. "The Tokyo Games will most likely be even more unpredictable than usual," says Simon Gleave, head of sports analysis at Gracenote. "Many events have been cancelled in 2020. This year, athletes from countries like China have not participated in international competitions."