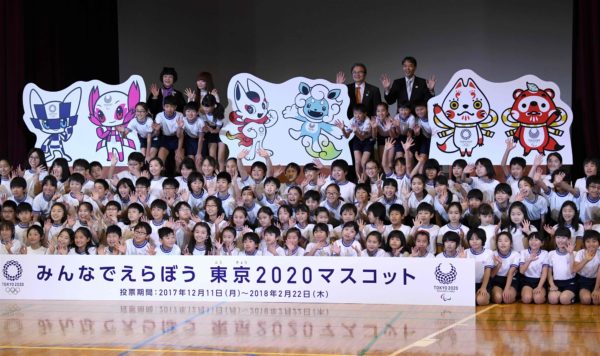 With less than two months to go before the Tokyo Games, a double countdown is underway in Japan. The first figure is known to all: the number of days until the opening ceremony, now down by an additional ten days on Monday, June 14th : D-39 before the opening ceremony.
The second number is more uncertain. It concerns the date of the last important decision concerning the Games: the presence of the public on the competition sites. It should not be known before June 20th at the earliest, at the end of the state of emergency in the Japanese capital.
So be patient. But the organising committee has not waited for the official decision to make its calculations. According to one of its officials, Hidemasa Nakamura, tickets have been sold for 42% of the capacity of Olympic venues. This means that the Tokyo Games could accommodate up to 225,000 spectators per day if all ticket holders are present.
According to Hidemasa Nakamura, the risk of the Games causing a new wave of the pandemic would be very low after all, because the number of spectators who are likely to attend the events is actually lower than the number of Japanese who travel to Tokyo every day for work. Clearly, the Tokyo Games will not give rise to the kind of crowds usually seen at an Olympic event.
Even better: 70% of the tickets for the events in Tokyo and the neighbouring prefectures of Chiba, Saitama and Kanagawa were sold to residents of these same urban areas. The majority of spectator travel to the venues will therefore be local. Visitors from the rest of Japan will be in the minority. This fact could encourage the organisers and the authorities to consider a higher spectator capacity.
Nevertheless, the fear of a new outbreak of the sanitary crisis is taken very seriously by school officials. According to Kyodo News, the programme put in place by the organisers to facilitate access to the Olympic events for Japanese schoolchildren is falling through.
In Nakai, Kanagawa Prefecture, 320 elementary and middle school students were scheduled to attend football and baseball games in Yokohama. But the local authorities cancelled the trip, at the request of the schools' headmasters. "We had planned to travel by train, but the risk of infection is high," said Tetsuya Takahashi, one of the municipal education officials.
In Kawagoe, Saitama Prefecture, the site of the Olympic golf tournament, 5,558 tickets were initially purchased, mostly for golf and football. After consultation with the city's schools, the number of tickets was almost halved.
In the summer of 2019, Tokyo authorities had planned for 900,000 public and private school students to attend the Games under a nationwide discount ticket scheme. The cost was ¥2020, or about €15, for school students and certain categories of metropolitan service personnel. With less than 40 days to go before the opening ceremony, the initiative is in trouble.
"We understand that people are concerned about the health situation," said a Tokyo government official, quoted by Kyodo News. "We are ready to cancel the programme if we feel that safety and security cannot be ensured. We will then make arrangements for cancellations to be accepted until the actual day of the events."