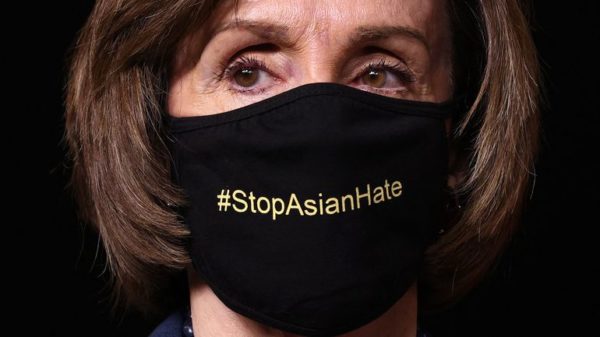 Times are bad for Olympism. In Tokyo, the new wave of the pandemic of COVID-19 is threatening the Summer Games. In Beijing, the specter of a boycott of the 2022 Winter Games is waved without weariness by human rights organizations. Since Tuesday, May 18th, it is also brandished by one of the most influential personalities of American politics
Nancy Pelosi (pictured above), the Speaker of the House of Representatives, has publicly called for a "diplomatic" boycott of Beijing 2022 Winter Games. She didn't hold back her words, during a joint video hearing of the Human Rights Committee and the Congressional Executive Committee on China.
"We can't pretend that everything is fine with China hosting the Olympics," said the Democratic leader, who is the third-ranking state official after Joe Biden, the U.S. president, and Kamala Harris, the vice president. "Unfortunately, we are here because China continues to crush political dissent."
Nothing new so far. But Nancy Pelosi followed up her statement with a clear threat: a boycott of the upcoming Winter Games, scheduled for February 4th-20th, 2022. "Let's have a diplomatic boycott if the Olympics are held," she suggested. Let's not do the Chinese government the honor of receiving heads of state. Silence is inexcusable."
A diplomatic boycott. The idea is not new, as it had been mentioned at the height of the demonstrations of opponents before the Summer Games in Beijing in 2008. But it had never been put into practice.
Nancy Pelosi explained: such an initiative would have the merit to isolate the Beijing regime, but without penalizing the athletes. According to the Speaker of the House of Representatives, the heads of state and government should stay away from the 2022 Winter Games because of "a genocide that continues while you sit in your chairs."
"What moral authority will you have to talk about human rights anywhere in the world?", questioned Nancy Pelosi at the prospect of world leaders attending the opening ceremony of the Beijing Games next February.
The Californian's remarks come at a time of intense activity among opponents of China's human rights policies. Several non-governmental organizations, notably representing the Uyghur minority persecuted by the Chinese regime, called athletes from all over the world at the beginning of the week to join the debate. They invited them to speak out and use their influence to put pressure on the IOC.
Last week, the co-chair of the House Human Rights Committee, Republican Chris Smith, called on the "IOC and all stakeholders, including the United States, to find a new host city – or boycott" the Beijing 2022 Games.
"By granting Beijing the status of host of the Olympic Games, we honour a barbaric regime when we should condemn its abuses and genocide," explained the elected representative of New Jersey. The pressure is growing. But the IOC keep standing still.