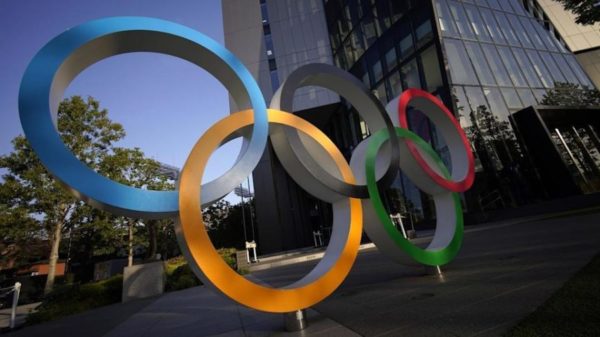 The opponents of the Tokyo Olympics are organizing the battle in Japan. Less than 80 days before the opening ceremony (D – 77 on this Friday, May 7th), it is taking an unprecedented dimension. It appears even more participative.
An online petition was launched in Japan to call for the cancellation of the Olympic and Paralympic event. 24 hours after it was put online, it gathered about 50,000 signatures, then quickly reached nearly 200,000.
The campaign, called "Stop Tokyo Olympics", gathered more than 187,000 signatures just two days after it was launched. It is reaching its objective of 200,000 signatures, established by its instigators.
Leading the movement, a lawyer known in Japan for having tried several times, without success, to be elected governor of Tokyo. Kenji Utsunomiya explains on his website: "We strongly call for the prevention of the coronavirus spread and the protection of our lives and livelihoods, using the resources available to stop the Olympic Games."
With less than three months to go, the Japanese lawyer's initiative will not change the course of history. In Tokyo as in Lausanne, the official speech remains serene. The Games will take place, they will be safe and they will bring a light at the end of the tunnel, the organization committee and the IOC keep repeating.
But Kenji Utsunomiya's initiative reinforces the feeling of mistrust expressed for several months by numerous polls carried out in Japan, whether those polls interview the population, or more recently the prefectures' governors. The Japanese lawyer explains: "The government's policy is now focused on holding the Olympic Games at the expense of all measures taken to curb the coronavirus pandemic. In hospitals, the staff is exhausted and beds are missing. Some patients are dying at home."
Not surprisingly, the petition rides the wave of discontent recently raised by the organizers' request to get 500 nurses on Olympic venues. It prompted an outcry on social media.
"Japan will have to involve a large number of health professionals, but also valuable resources such as facilities and medical equipment," insists the petition, suggesting that the resources allocated to the success of the event would be better used to fight the spread of the virus.
Vaccination is gaining momentum within the Olympic movement. A growing number of countries, including France, Australia, Canada, South Korea and Italy, have set up a campaign to vaccinate athletes and members of Olympic delegations before travelling to Japan. In Lausanne, the IOC announced on Thursday, May 6th, the signature of an agreement with Pfizer and BioNTech to accelerate the process.
But Kenji Utsunomiya's online petition points it out: the sanitary situation remains worrying in Japan. The state of emergency is to be extended in several prefectures, including Tokyo, until May 31st. As for the vaccination rate, it remains very low, reaching only 3% of the population.