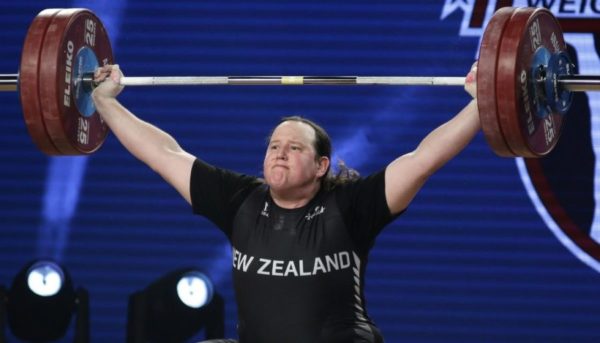 History could be made in less than three months, during the Tokyo Olympics weightlifting competitions. But an inevitable controversy could also come along. According to an official of the International Weightlifting Federation (IWF), the Olympic event should be marked by the presence of the first transgender athlete.
Laurel Hubbard, 43 years old, known during his weightlifter beginnings under the name of Gavin, does not yet appear officially in the selection of New Zealand for the Games. But according to the new qualification rules, modified by the IOC because of the sanitary crisis, she is from now on assured to compete in the super-heavy (+ 87 kg) category.
Silver medalist at the world championships in 2017, ranked sixth two years later after being held back by a serious injury, Laurel Hubbard is about to make history as the first transgender athlete at the Olympic Games. Currently fourth in her category's world ranking, among athletes eligible for the Games, the New Zealander could mark history twice on Monday, August 2nd, by also becoming the first transgender Olympic medalist.
The daughter of a former Auckland mayor, Laurel Hubbard began weightlifting in the youth category, but with boys. At the age of 20, Gavin Hubbard, as he was then called, set a new New Zealand Olympic junior record in the +105 kg category.
Fourteen years later, at the age of 34, Gavin became Laurel. But his sporting career did not end. The athlete simply decided to pursue it with female weightlifters.
According to the IOC's transgender guidelines, issued in November 2015, athletes who have undergone a sex change from male to female can compete in women's events. But their testosterone levels need to be kept below 10 nanomoles per liter, for at least 12 months. Established by the Olympic body, this rule is followed by the International Weightlifting Federation (IWF).
Laurel Hubbard meets these criteria. Since her sex change, she has won a world medal, and another during the Pacific Games. Last year, she won the World Cup in Rome.
Her probable presence at the Tokyo Games will not go unnoticed. It could also create a controversy. Several scientific studies have shown that an athlete who has gone through male puberty gets an advantage in terms of power and strength, even after a drug treatment to lower his testosterone level.
"The rules that allowed me to compete first went into effect in 2003, they weren't written for me," explained Laurel Hubbard after her 2017 world silver medal. Maybe 10 years ago the world wasn't ready for an athlete like me. Maybe it's still not ready today. But I don't want to give up."