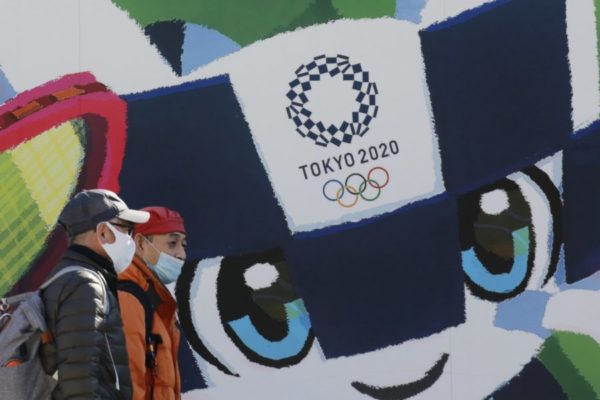 Patience. Announced for the end of April, with a possible postponement to early May, the decision on the number of spectators allowed at the Tokyo Games competition venues may well be postponed. And even, surprise, announced only a few weeks before the opening ceremony.
According to Kyodo News, citing a source familiar with the matter, the organising committee would now consider waiting until June to decide the issue. The information was reportedly disclosed on, Wednesday April 21st, by an organisation official.
In question, the new outbreak of the pandemic in the Japanese capital and the rest of the country. It imposed a new tightening of health rules, especially in Tokyo and Osaka.
Faced with such a situation, the organisers are confronted with a choice: decide on the number of spectators on the announced date, either in the next two weeks, or wait until the last moment to have more cards in hand.
In either case, the decision is complex. By closing the file at the end of April, the organisers are running the risk of deciding on a gauge without knowing the possible health situation at the time of the Games. By pushing back the deadline to June, they are fueling the suspense and therefore the doubt about the Games.
Also according to Kyodo News, a meeting between the organising committee, the IOC, the IPC, the governments of Tokyo and that of Japan is expected to be held, via videoconference, at the end of April. It would essentially be dedicated to the question of the public at Olympic venues.
Other news from Tokyo, which also heralds an Olympic event that is increasingly restrictive for participants: the athletes will be tested for COVID-19 on a daily basis. Essentially, it will be through the saliva, in order to detect potential infections as early as possible.
In the first version of their "playbook", the practical guide for athletes, published last February and detailing measures to fight the virus, the organisers explained that they planned at least one test every four days. They have revised their plans. The frequency of tests will be significantly increased, to become daily.
The tests will be carried out in a screening center set up within the athletes' village. As with the doping controls, they will be subject to surveillance, to avoid any fraud. Nothing has yet been formally decided, but there are plans to exempt athletes from the anti-COVID test on the day of their competition, or even the day before they enter the track.
If symptoms occur, including fever or a persistent cough, a PCR test will be added to the screening procedure. Cases declared positive will immediately be placed in isolation.
Clarification: the tightening of health measures envisaged for athletes could be extended to other accredited individuals. The officials, for example, but also the media.