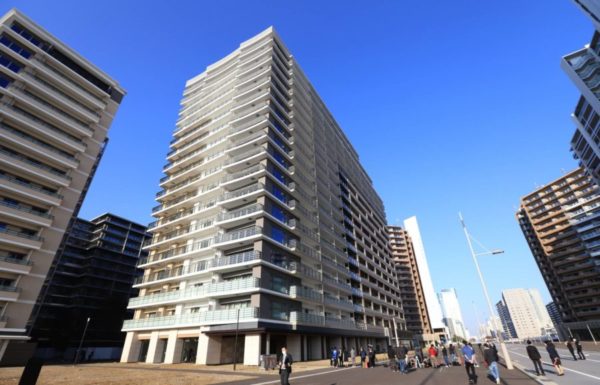 How high will the final score for the Tokyo Games climb? A few dozen hours from the symbolic date of D-100 days before the opening of the Olympic event, Wednesday April 14th, the Japanese organising committee saw its expense book grow a little thicker.
According to Kyodo News, citing anonymous sources familiar with the matter, the Tokyo Games organisers have booked an entire 300-room hotel a few kilometers from the athletes' village. It would be intended for participants – competitors and management – with minor symptoms, if any symptoms at all, but who test positive for the coronavirus.
The hotel would be located in the Harumi waterfront district of Tokyo. It would be booked for a much longer period than the 17-day Olympics, or around four weeks. According to Kyodo News, the bill could reach several hundred million yen, or a few million euros.
According to sources cited by the Japanese agency, the hotel is being used to isolate and treat athletes whose medical condition does not warrant hospitalisation. They could be monitored 24 hours a day, with medical personnel having to invest the premises as soon as they are put into Olympic configuration.
Athletes and staff who test positive but show mild symptoms will be quarantined in hotel rooms for an average of ten days. They will be able to say goodbye to their chances of participating in the competitions.
At the same time, the organisers of the Games are also planning to secure and equip around 30 special vehicles, intended for the transport of infected people from the athletes' village to the isolation hotel. The driver's cabin will be fitted out and padded to avoid any risk of infection.
Note: the hotel will be transformed into a sort of medical annex of the athletes' village, with the same desire to offer a multicultural welcome and service. Among the measures envisaged, an offer of translation into several languages ​​and halal food.
Excessive? In light of the latest pandemic figures recorded in Japan and the rest of the world, certainly not. The Japanese made it clear last February that in the various versions of the Games' "playbook", athletes will be tested at least once every four days. The frequency of health checks could even increase, becoming daily.
Furthermore, the competitors and their staff will not be able to deviate from a very marked route while they are at the Games. They will only be allowed to use public transport with special permission.
Despite these precautions, the risk of the virus spreading in the village or at the Olympic venues will undoubtedly remain very high. Without considering the worst, it is not excluded that the 300 rooms of the hotel, secured by the organisers, will quickly prove insufficient.