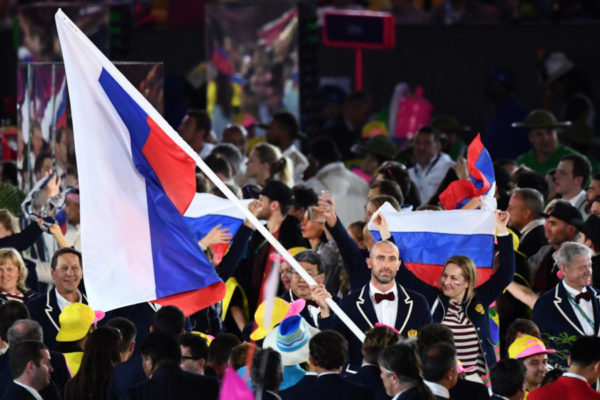 With less than four months to go until the Tokyo Games, Russia is yet to count its troops. The selection is no longer entirely theirs. They will have to get used to it. But its sports leaders seem very concerned about an accessory to the Olympic dressing: the anthem.
Failing to be able to play the original, banned version of the Tokyo Games, as well as the colours and the flag of the country, Russia could well see itself traveling to Japan carrying in its trunks a musical composition cut to mark the event. A substitute hymn that would identify Russia from the first notes. And, by the way, would bring the medalists their dose of emotion during the podium ceremonies.
Their latest idea: a piece of music by composer Piotr Tchaikovsky. Grandiose.
Stanislav Pozdnyakov, the president of the Russian Olympic Committee (ROC), explained Thursday, March 25th, that the project had already been discussed with the IOC. The Olympic body has not yet sent its response.
"We have found a compromise for all parties. We hope that the International Olympic Committee will accept our proposal very soon", explained Stanislav Pozdnyakov.
The Russian Olympic Committee tested its project this year in some speed skating events. But he refrained from putting pressure on the organisers of major events on the international calendar, letting them use the competition's official anthem for ceremonies involving Russian athletes.
The case is not so straightforward. By pronouncing Russia's suspension from all Olympic and world competitions for a period of two years last December, the Court of Arbitration for Sport (CAS) did not settle all the issues at once. The anthem is one of them. Obviously, not the easiest.
Last month, the Russian Olympic Committee suggested that the delegation of "Russia's Olympic athletes" could be accompanied to the Games by a world-famous folk song "Katyusha". But the CAS has rejected this first choice, citing a provision of its decision of last December according to which a Russian team can not in any case use "an anthem directly linked to Russia".
But, imprudently, the CAS did not specify whether this provision concerned any music having a link with Russia. Russian sports leaders have therefore taken up the issue from the start, without refraining from looking into the most illustrious names of the past.
Piotr Tchaikovsky? Born in 1840 in Votkinsk, died 53 years later in Saint-Petersburg, the composer of Swan Lake and The Nutcracker could not be more Russian. But Stanislav Pozdnyakov suggests it: his music must now be considered "part of the world's musical heritage". Not false.
At the Tokyo Games, in less than 120 days, Russian athletes will have to wear the logo of their National Olympic Committee as their sole emblem. They will march behind the Olympic flag. But getting on the podium with the notes of Pyotr Tchaikovsky would look crazy.