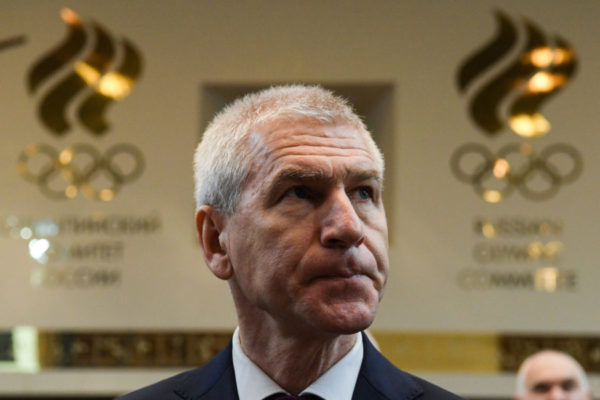 One step forward, one step back. Last week, the World Athletics Council opened the door for Russian athletics to return to the international stage, accepting the principle of a maximum of ten of its athletes participating in the Tokyo Games. On Tuesday March 23rd, the International University Sports Federation (FISU) announced that its president, Russian Oleg Matytsin, was stepping down. He relinquishes all functions and responsibilities until December 17th, 2022, the date of the end of the two-year suspension imposed on Russian sport by the Court of Arbitration for Sport.
Oleg Matytsin's decision to hand over the keys to his presidential office was not a thunderbolt. The former table tennis player is only complying with the directives of the CAS, one of them specifying, in black and white, the prohibition for any state official in Russia to sit on the board of directors of a sports body signatory to the world anti-doping Code.
Oleg Matytsin is not the least of the officials of the Moscow regime. He was chosen in January 2020 by Vladimir Putin to occupy the sometimes very uncomfortable seat of Russian Minister of Sports. A position that has become incompatible with his role as president of FISU.
First elected to head the university body in November 2015, he was re-elected four years later for a second lease. His second term is due to end in November 2023. According to the FISU press release, Oleg Matytsin will be able to regain his position as president on December 17th, 2022, the day the suspension of Russian sport ends. And complete the last months of his second fiscal year.
In the meantime, the interim president of FISU will be held by the Swiss, Leonz Eder, first vice-president of the international body.
Oleg Matytsin is not the first high-profile sports executive in Russia to relinquish, at least temporarily, an international role. Vladislav Tretyak, the former goaltender of the Soviet ice-hockey team and a living legend of the discipline, also returned his badge as a member of the executive committee of the International Ice Hockey Federation (IIHF). He is a member of the Duma, the Russian parliament.
The sanction imposed by the CAS last December also imposes a ban on Russia from organising world events, but also from applying to host them, until December 17th, 2022.
They specify that the Russian athletes present at the Tokyo Games will be entered under the guise of neutrality. They will wear the colours and logo of the Russian Olympic Committee (ROC).