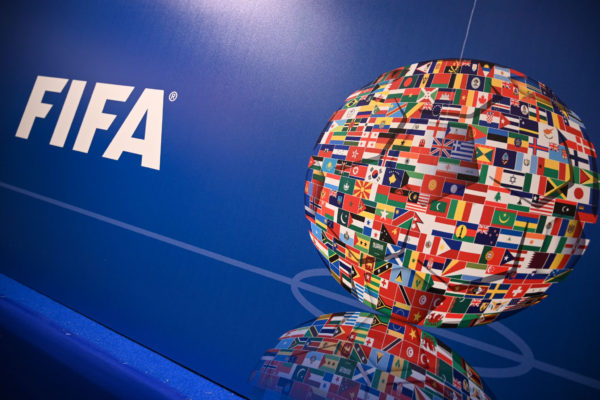 Does football live on a separate planet? At a time when the international sports movement is sailing through the storm in fear for its finances, FIFA is staying the course by appearing to be free from the effects of the crisis.
The body chaired by Gianni Infantino published its annual financial report last weekend. It hints at the prospect of reaching the revenue target of $ 6.44 billion over four years until the 2022 World Cup in Qatar.
The accounts are fair. The crates remain full. Miraculous.
However, FIFA has spared no expense in helping the member federations most affected by the effects of the pandemic. For 2020, its spending reached a very respectable $1.04 billion, including $270 million in grants as part of a global plan to support the effects of the health crisis. The plan in question included a donation of $10 million to the World Health Organization (WHO).
Like the IOC, for example, FIFA has granted advances on subsidies to the federations and organisations hardest hit by the cessation of competitions. These one-off expenses had a direct impact on the case's reserves, which were down by more than $700 million. But, do not panic, they are still close to two billion dollars.
Also in the expense column, an annual bonus granted to Gianni Infantino. Amount: one million dollars. Cool. The FIFA president signed on to more than $3 million in gross annual salary before tax for the 2020 fiscal year. He had received roughly the same amount in the previous year.
FIFA Secretary General, Fatma Samoura, for her part, has seen her emoluments rise. Thanks to a 50 000 Swiss Franc ($54 000) boost to her annual bonus, the Senegalese woman earned a pre-tax salary of $1.72 million last year.
Direct effect of the coronavirus pandemic: savings on almost every floor. The cancellation of several world tournaments in the youth categories, plus those of the planned annual congress in Ethiopia, and the awards ceremony in Milan, reduced expenses.
The annual report of the body also notes that travel costs, often very high in the world of football and its institutions, have been "reduced to the strict minimum". Going virtual for many meetings has dramatically reduced the life of the proceeding.
As for the administration and governance expenses, established at 169 million dollars for the year 2020, they turned out to be down 42 million dollars compared to the estimated budget.
Conversely, the recipes have not budged. FIFA's annual report states that revenues from World Cup television rights have already been achieved at 92% of the initial target.
The football body can rub its hands: it secured 80% of the income from all its partnership and marketing contracts for the 2019-2022 period. By the end of 2020, they brought in over $5.1 billion. The crisis may continue, the FIFA ship will not take water.