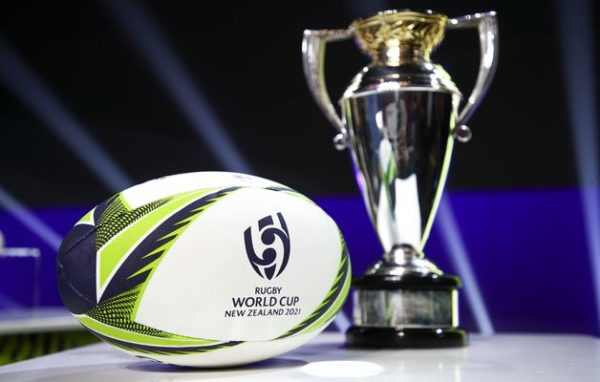 Very virtual day in Japan. Seiko Hashimoto, the new president of the Tokyo Games, is due to meet this Wednesday afternoon by videoconference with four major players in the preparation of the event: Thomas Bach for the IOC, Andrew Parsons for the IPC, Yuriko Koike the governor of the capital, and Tamayo Marukawa the Olympic minister.
On the menu of discussions: the health measures envisaged for the Olympic and Paralympic Games. The routine, in short, even if the casting of the meeting gives it a summit allure.
Bad luck in the news: the international sports calendar continues to lose parts of its facade. To the point of leaving the strange impression that the Tokyo Games stand alone as everything crumbles all over the planet.
On Tuesday March 2nd, World Rugby announced that the 2021 Women's Rugby World Cup, scheduled for September 18th to October 16th in New Zealand, is set to move back in time. The international body said in an official statement its decision to "recommend" the postponement of the tournament to next year.
"This recommendation is based on the uncertain evolution of the COVID-19 pandemic and the harsh environment it imposes around the world", writes the international body. "During recent discussions with partners, whether with New Zealand Rugby, the New Zealand government and participating federations, it has become clear that, given the scale of the pandemic and the uncertainties associated with COVID-19, it is simply not possible to provide the best possible conditions for all the teams participating in this global tournament".
The recommendation will be considered by the Rugby World Cup Board of Directors and the World Rugby Executive Committee on March 8th and 9th, respectively. A formality. The Women's Rugby World Cup will be postponed. However, it was scheduled for the fall, after the Tokyo Games.
"The challenges include the uncertainty and the ability of teams to adequately prepare for the Rugby World Cup, before and upon arrival in New Zealand, while taking into account travel conditions around the world", explains World Rugby.
The international body did not want to wait until the last moment to put the thumbs up. they anticipate a health situation that will continue to be unstable over the next six months.
Nine teams already had their tickets in their pockets: New Zealand, Australia, Wales, Canada, United States, England, France, South Africa, and Fiji. The last three places are to be awarded in a qualifying tournament.
"The 2021 Rugby World Cup is the pinnacle of women's rugby and we are committed to providing the best conditions for players and teams to fully prepare and participate in their best form", suggests Alan Gilpin, Executive Director acting World Rugby in a video message broadcast on the website of the international body. "Postponing the tournament until next year offers the best opportunity to do so".