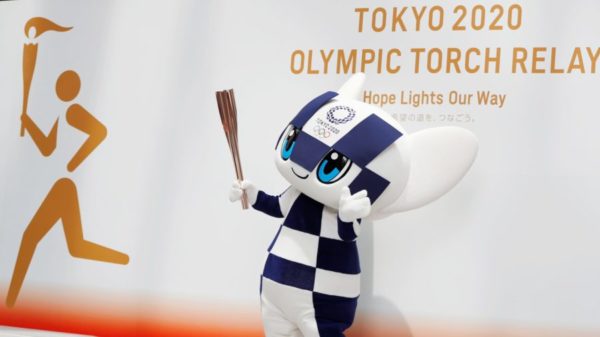 Trouble continues for the organisers of the Tokyo 2020 Games. After the Yoshiro Mori affair, and growing mistrust in the public opinion and the business world, a new threat hangs over the preparations for the event. It concerns the route of the Olympic flame.
The governor of one of Japan's 47 prefectures slated to host the torch relay, Shimane, has announced his willingness to withdraw his marbles. Tatsuya Maruyama told Japanese media on Wednesday (February 17th) that he was seriously considering canceling the passage of the flame through his prefecture.
The governor justified his threat by his "dissatisfaction with the measures taken by the central government and the Tokyo metropolitan area to prevent the spread of the coronavirus". He said he could formally decide to withdraw from the torch course as early as next Wednesday, after a meeting of his planning committee devoted to the event.
The Olympic torch route is still scheduled to start on March 25th in the Fukushima prefecture, with a kick-off at the J-Village football training center, one of the places most affected by the tsunami and nuclear disaster in March 2011. The torch is supposed to pass through Shimane prefecture in May.
The organising committee assured in December that the Olympic flame would take its original route, laid out before the postponement of the Games, to pass through 859 municipalities in the archipelago's 47 prefectures.
Announcement effect, the threat from the governor of Shimane? Possible. Tatsuya Maruyama is not on his first offensive. Earlier this month, he said at a press conference that Tokyo's central and metropolitan governments were "not qualified" to host the Games. He even warned that he would oppose hosting major sporting events in Japan if their approach to the pandemic did not improve.
According to Japanese media, his latest media release is primarily aimed at increasing pressure on the authorities in the country and in Tokyo to strengthen health measures, as Japan finally begins its vaccination campaign.
However, the prospect of a torch relay forced to rethink its initial route is an additional headache for an organising committee abandoned since last week by its president for more than six years, Yoshiro Mori.
According to analysts, Tatsuya Maruyama's position is above all a reflection of a climate of public mistrust towards the Tokyo Games. A recent poll conducted by Kyodo News agency found that 80% of Japanese people wanted the event canceled or postponed again. Another, even more recent opinion poll shows the same trend among businesses, with a majority (56%) in favour of the same two scenarios.