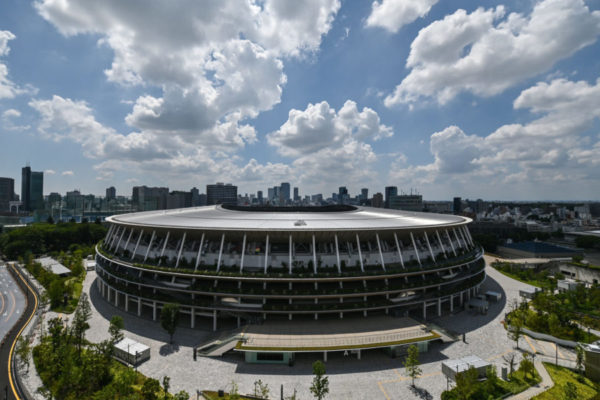 The Tokyo Games are always written in the conditional. But just two days from the symbolic D-6 months before the opening ceremony, scheduled for July 23 at the Olympic Stadium, a new figure has been added to the heavy bill for the event.
According to NHK, citing sources familiar with the matter, the Tokyo Games have already cost the Japanese government more than 390 billion yen, or about $3.76 billion at current rates. The figure would have been obtained by the audit committee. It should soon be confirmed by the Japanese authorities.
Almost 4 billion, therefore. Heavy. But, importantly, government spending spans almost eight years. They cover the period from the 2013 financial year, the year when the IOC session in Buenos Aires awarded the 2020 Games to the Japanese capital, to the next fiscal year, which is due to start in April 2021.
Still, the addition turns out to be historic. By way of comparison, the budget for the organisation of the Paris 2024 Games was recently increased to 3.9 billion euros, or about 4.7 billion dollars. 97% of it is provided by private funds (IOC subsidy) and own resources (marketing, ticketing, etc.). The budget of SOLIDEO, in charge of delivering the Olympic works, was set at 3.7 billion euros, of which just under 1.4 billion euros was public money (State and local authorities).
As doubts grow about the reality of the Tokyo Games in 2021, the revelation of their cost to the Japanese government adds to a debate set to last until the spring. Canceling the event, an option still officially "not discussed" in both Tokyo and Lausanne, would amount to throwing nearly $4 billion in public money on fire.
In detail, the government has spent $1.2 billion on athlete preparation since 2013, $517 million on security, and around $499 million on the construction of the Tokyo National Stadium (pictured above).
According to the audit committee report, the Japanese authorities added $781 million to their initial expenses, in order to contribute to the anti-COVID plan prepared with the organising committee.
Clarification: the sum of 3.76 billion dollars revealed by the NHK concerns only the expenditure of the central government. To this should be added the bill paid since the fall of 2013 by the Tokyo Metropolitan Government.
With the latest version of the budget posted at $15.4 billion, the Tokyo Games clearly lead the most expensive Olympic venues in history. They will also remain on the shelves as the most expensive for taxpayers.