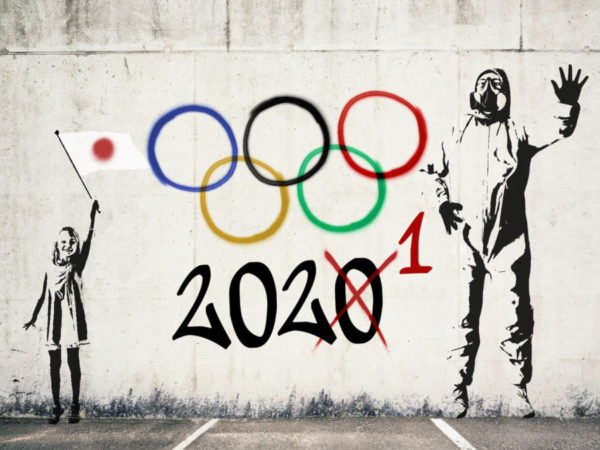 Surprising Japanese. The budget for the Tokyo Games is soaring to heights never before approached in the history of the Olympic movement. It would exceed $15 billion at the last score, costs for the postponement and health measures included. But according to a source "close to the matter", quoted this Monday, December 21 by the agency Kyodo News, the organising committee of the Tokyo Games would have planned to increase the budget allocated to the opening and closing ceremonies.
The increase is estimated to be 3.5 billion yen, or just over $3 million. It would increase the budget for Olympic and Paralympic Games ceremonies to 16.5 billion yen ($159.7 million). Still according to the same source, this increase would be the direct consequence of the postponement of one year of the event. It will be discussed, and no doubt validated, at the next board meeting of the organising committee, scheduled for Tuesday, December 22 in the Japanese capital.
In its bid, the Tokyo 2020 team posted a budget of 9.1 billion yen ($8.8 million) for the ceremonies. The 2020 Games Evaluation Commission did not raise an eyebrow at the time. The IOC session later did not express any reservations about this figure either.
In February 2019, more than a year before the start of the coronavirus pandemic, the Tokyo Games organisers revised their copy. Surprisingly, they had increased the ceremonies budget by 13 billion yen (12.5 million dollars at the current rate), an increase of 43%. At the time, they explained that the estimate posted during the application phase had proved insufficient.
This time, the increase is justified by the postponement of one year and the new health constraints. But it may seem contradictory to the efforts made for months by the Japanese to simplify the Games and reduce the cost. A dual approach, supposed to particularly affect the ceremonies, with a reduced number of guests and a parade of delegations shortened by preventative measures against the coronavirus.
There is little that the Tokyo Games organisers can do about it: nasty budgetary surprises jump in their faces every time they open a new Games preparation drawer.
The titanic efforts made since last spring to reduce the bill, through patient work in all areas of the organisation, has allowed them to cut just under $300 million. At the same time, however, spending continues to increase, particularly due to the postponement and the health crisis. With more than 200 days to go, the trend may well gain momentum in the coming months.