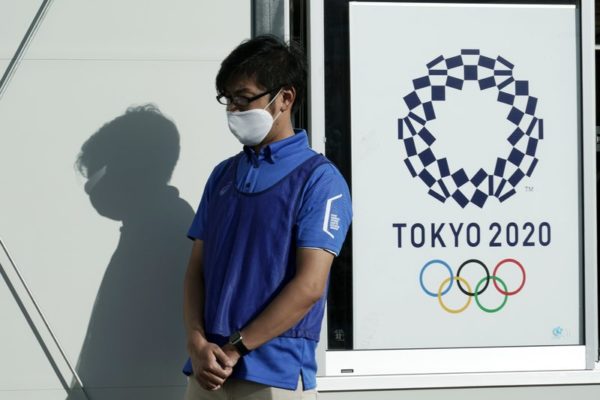 Patience, patience. The wait should soon be over for athletes, officials, team managers and media who are scheduled to travel to Tokyo next year to be part of the Summer Olympics. According to several sources, the organizing committee and the Japanese authorities will lift a corner of the veil next week on the health measures imposed on accredited people.
The announcement is scheduled for Wednesday, December 2nd. It will be partial. A "midpoint progress point", according to the best informed. A first series of health measures intended to prevent the spread of the virus, in particular in the Olympic village. But it could well foreshadow what will await future participants next year in Tokyo.
According to Kyodo News, this "progress report" was detailed earlier this month by the Games Organizing Committee during a virtual meeting with the IOC and IPC.
First, and least unexpected, measure: wearing a mask. It will be compulsory in all circumstances, except during events, during training and during meals. Not really a scoop. But, clarification: face shields will not be considered as a substitute for masks.
Another precaution: social distancing. The Japanese intend to make it mandatory, as much as it can be possible to do in an event the size of the Games. A distance of two meters will be imposed outside, especially in the queues.
The Japanese believe that wearing a mask alone will not be enough to avoid the risk of contamination. It must be accompanied by respect for barrier gestures and social distancing, at least one meter, ideally two.
The organizing committee also pulled out of its hat a previously little-known concept, the so-called "3Cs" rule : "closed spaces, crowded places and close-contact settings". The Japanese will do everything to remove them from the system, or at least arrange them to reduce the health risks.
It is therefore planned to ventilate closed indoor sites at least once every 30 minutes.
In the Olympic Village, the daily life of the delegations promises to be seriously disrupted by the measures prepared by the organizers. Athletes and their support will not be allowed to stay more than 30 minutes in the cafeteria for breakfast. But it will be possible to stay for an hour during lunch and dinner.
Finally, the Japanese have planned to equip the smartphones of residents of the village with an application allowing them to consult daily menus remotely. This will allow them to make their choice in advance. This will reduce the wait in front of the dishes. And everyone can respect the time allotted for meal breaks.