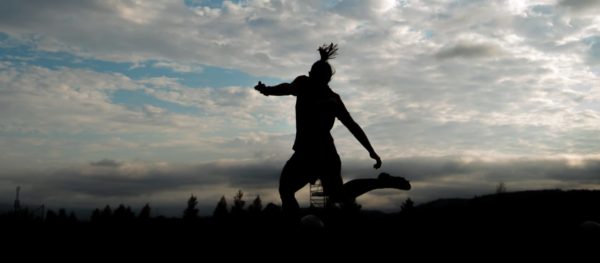 It was time. FIFA is not yet imposing parity of treatment between men and women in professional football – it has neither the power nor the desire to do so – but it is looking at the situation of players and mothers of family.
As proof, the decision of the body chaired by Gianni Infantino to put in place a series of measures supposed to protect their rights in the event of maternity. They are proposed by the so-called "football stakeholders" commission. They will be submitted to the FIFA Council for approval starting next month.
Concretely, the reform prepared for several months in collaboration with FIFPro promises to be quite spectacular. It consists of three measures, all of which will become compulsory for clubs engaged in international competitions marked with FIFA.
First, a minimum compulsory maternity leave of 14 weeks, paid at least two-thirds of the player's salary defined by contract. Not bad. Clarification: the clubs will be able, during this period of 14 weeks, to recruit a "medical joker".
Second, compulsory reinstatement in clubs after maternity leave, accompanied by the establishment of "appropriate medical and physical monitoring". The expression may sound obscure, but FIFA wants it to be concrete. According to Emilio Garcia, the legal director, the new mother will be able to "breastfeed her baby or express her milk" in "suitable premises" made available to her by the club. New in the world of professional sport.
Finally, players who choose to give birth to their child during their sports career will benefit from protection against any disadvantage related to pregnancy. In the event of dismissal, the club will be sanctioned both financially and sportingly. They will be fined. It will also be prohibited for one year to negotiate any transfer.
"The idea is to protect the players before, during and after childbirth", says Emilio Garcia.
If validated next month by the FIFA Council, the new rules will enter into force on January 1, 2021.
Other beneficiaries of the new labor code on which FIFA has worked this year: coaches. According to Gianni Infantino, they are often the big ones forgotten in professional football.
"Coaches play a fundamental role in football, but historically they have always been left out of the rules, suggested the president of the international body. It was time to fill this gap and recognize them for their true worth."
The new rules proposed by the Football Actors Committee aim to "protect contractual stability, achieve greater transparency and ensure that coaches are paid on time." Vast program. Comment from Emilio Garcia: "FIFA has never looked after them for 120 years". Lease.