They are two. A Romanian, the outgoing. And a Russian, the challenger. Two candidates vying for the presidency of Rugby Europe. Octavian Morariu (photo below), former international in the Romanian selection, also a member of the IOC, is aiming for a third term at the head of the continental body. Kirill Yashenkov, the current vice-president of the Russian Rugby Federation, is eyeing a premier. The election is due to take place during the next Rugby Europe Congress, scheduled virtually for December 4th and 5th.
Elected for the first time in 2012, then re-elected four years later, Octavian Morariu aims to come full circle with a final term. He answered questions from FrancsJeux in French.
FrancsJeux: What actions carried out since your arrival as President are your most proud of?
Octavian Morariu: Rugby Europe has become, in recent years, a more professional and more efficient body in its functioning. We have gone from a structure of 2 employees to a team of 10 people, with experts in each of the key areas of our development. We recruited a general manager at the start of 2019, with 20 years of experience in sports marketing, a very experienced competition director at the international level, but also the former boss of referees at the French Rugby Federation, and finally a digital manager from the Scottish Rugby Federation. We have also fundamentally reorganised the governance of Rugby Europe, by  changing our voting system to allow countries to be better represented. We also reviewed the composition of our directors committee, reducing the number of elected officials and including an independent member for more efficiency. Smae development for the thematic committees: until then represented more than 120 people for 6 employees, compared to 4 committees for a total of 42 representatives today. This speeds up strategic directions and decision-making. We have reviewed our system of competitions and the allocation procedures for their organisation, with calls for tenders, which allow us to have a calendar established over a 4-year cycle, more favourable to participants and host federations. This represents real levers for our commercial policy, guaranteeing our partners increased visibility, and opportunities to implement their activation strategy at a European level. Thanks to this, our partnership with Société Générale was renewed, and a 4-year agreement was concluded with the Italian equipment manufacturer ERREA Sport. This dynamic is also reflected in the establishment of agreements with commercial agencies, which support us in prospecting for new commercial partners, and in distributing our competitions to the international media.
What situation is Rugby Europe in today, with the health crisis and the end of competitions until the end of the year?
The halt of competitions was very unexpected, for our organisation and especially for our countries. But we have to face it. Beyond the sporting aspect, the health crisis has impacted the financial resources of all of our federations. We provide them with direct assistance, via a solidarity fund of 250 000 Euros, intended to help those more in difficulty, in order to ensure their survival until activities resume. At Rugby Europe, we have renegotiated with our partners the upkeep of their contributions, and with World Rugby the preservation of funding. During this period, we have worked to prepare for the return of play on substantive topics important for the future of European rugby. Thus, we can confirm the implementation of video refereeing (TMO) and the HIA concussion protocol from the next Rugby Europe Championship.
Your rival for the presidency, Russian Kirill Yashenjov, is proposing a reform of the format and calendar of European competitions. What is your position on this issue?
It all depends on what reform we are talking about. There are realities on the ground and in the life of our member federations that we must know and understand before talking about a reform. Defining the calendar of European competitions is a very complex subject not only in Europe, but on all continents. It depends in part on World Rugby, international events, professional national competitions and rest periods to preserve the health of the players. We also have to take into account the diversity of climates on our continent which forces some of our countries not to play for several months of the year. Rugby Europe organises nearly 600 matches each season, and around 20 different tournaments after having thoroughly reviewed the structure of these competitions to make them more attractive and more in line with the needs of our members. We are at their service, we listen to their proposals or suggestions. We therefore consulted all of our members on Rugby Sevens in the spring of 2019, before articulating our strategy for the next 4 years on our competitions.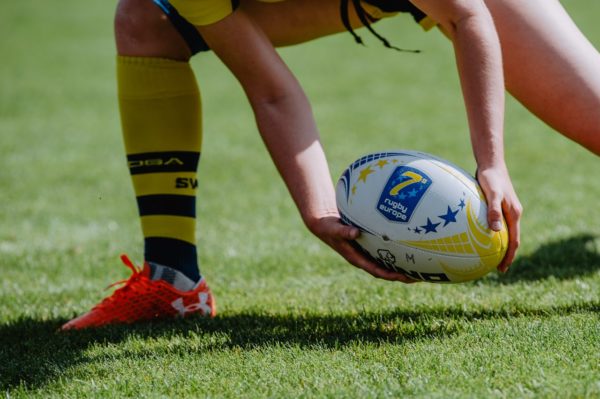 How do you plan to promote the emergence of new nations in European rugby, like Japan at the world level?
Rugby Europe has 48 member federations with very different profiles. Apart from the six major nations, we have a dozen countries participating in the Rugby Europe Championship or the Rugby Europe Trophy, with structured organisations. The other smaller nations are based on amateur players. We must support each of them according to their ambitions. This begins with the structuring of rugby in the countries, the training of educators, the organisation of domestic competitions, and advice on finding funding from public institutions and private partners to sustainably support rugby programs. It also involves setting up development programs for the U18 and U20 national teams, in order to share experiences and prepare for international rugby. For the higher level, the role of Rugby Europe is to create an environment where nations have a sustainable development and can constantly progress. The entire marketing and communication ecosystem needs to be strengthened in order to generate, and increase, interest in our sport. This will be achieved through giving media coverage to meetings on television and via digital channels, by developing media and digital partnerships, by modernising matches to make them real attractive events. Georgia, Spain, Portugal, Russia, and Romania, are involved in this process, with the support of Rugby Europe, and so are Germany, Belgium, the Netherlands, Poland and Switzerland.
What is your position on Russia's bid for the World Cup in 2027/2031?
Russia is a partner of Rugby Europe, which contributes to the organisation of many European competitions (Rugby Sevens, European U18 Championships, beach and snow rugby). The country has shown improving results on the pitch in recent years, with its European 7-a-side titles and its participation in the last World Cup in Japan. It has demonstrated its ability to organise international events, including the Rugby Sevens World Cup in 2013. Russia now also benefits from the 2018 FIFA World Cup stadiums to organise its matches, such as in Kaliningrad where the final of the U18 European Championship was played last year. In this, it has many assets to promote to host a World Cup in the next decade. In fact, I raised this topic for the first time with President Artemiev in 2018 in Moscow. For all these reasons, and because Russia is a member of Rugby Europe, we will be happy to support their candidacy.