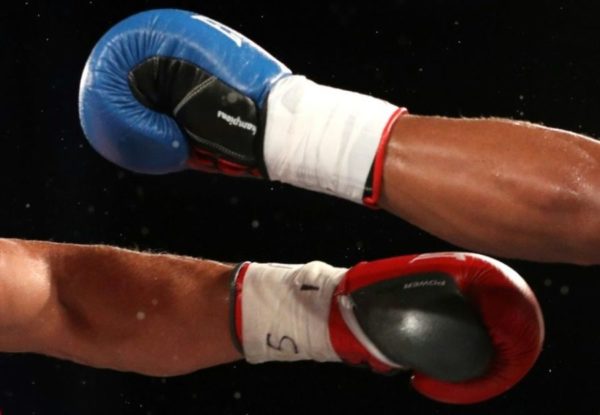 Who would have thought… Excluded from the Olympic movement, crippled by debts and without money, the AIBA (Association Internationale de Boxe Amateur) remains a dream for executives. They are just seven to present themselves for the presidential race. Seven candidates officially registered with six weeks until the election. A record, and even mystery.
Until last week, the field of candidates consisted solely of five names. Azeri Suleyman Mikayilov declared himself first, with the Dominican Bienvenido Solano quickly imitating him. Both being closely followed by Anas Al Otaiba, a citizen of the United Arab Emirates. Dutchman Boris van der Vorst then joined the race. Finally, the Russian Umar Kremlev has formalised an anticipated candidature.
They were five, and they are now seven. Two more candidates came out of the woods at the very last moment, Monday November 2nd, the deadline set by AIBA to apply for presidency.
The first candidate is no stranger. Mohamed Moustahsane has been acting president of the international boxing body since March 2019. He was called to the rescue after the renunciation, demanded publicly by the IOC, of the nefarious Uzbek Gafur Rakhimov. The Moroccan has initially announced that he did not wish to transform the interim into a more durable position. He, however, has changed his mind, potentially playing an element of surprise in an attempt to destabilize the competition.
Mohamed Moustahsane addressed, early in the week, a letter to all AIBA member national federations, in which he declares his intentions. "For over 20 years, I have had the privilege of performing different functions in boxing. Today, I think I can say that I know AIBA like the back of my hand. I have the pleasure and honor of running as president at a pivotal time for AIBA. Our organisation faces challenges that demand a collaborative spirit, and more importantly, a leader that understands the complexities and pressures of today."
The Moroccan additionally insists on his willingness to take advantage of his leadership to regain the trust of the IOC. Not an easy task.
The other last-minute candidate : the German Ramie Al-Masri. Originally from Palestine, reputed to speak half a dozen languages, this tech-savvy entrepreneur is a surprise guest in the race for presidency. To his credit, a position of chairman of the referees committee at the German Boxing Federation (DBV).
Ramie Al-Masri has also written to all national federations declaring his candidacy for the presidency of the AIBA. But unlike Mohamed Moustahsane, he does not claim to know the proceedings inside out. Conversely, the German leader highlights a journey that has formerly been far from the mysteries of power, therefore of business, a "virginity" likely to reassure the IOC.
With seven candidates, the election to presidency of the AIBA, schedules for December 12th and 13th during the annual congress, promises to be very uncertain. Alliances and carryovers make the victory of an outside possible. But, beyond the name of the new strongman of world boxing, the IOC will observe from Lausanne the composition of the executive committee. The Olympic body wants something new, not just in appearance